Beer steins are gorgeous pottery pieces that pair a stylish aesthetic with outstanding durability. Most importantly, beer steins utilize a range of designs to suit different types of beer, enhancing the aroma, taste and overall drinking experience of the brew they contain. Put simply, if you're looking for a completely unique piece of merchandise that reflects your brand's love of beer, then custom branded steins are a natural choice. However, with so many pottery providers on the market, it can be tough to determine which pottery company you should invest your trust and hard-earned money in. Luckily, your friends here at Grey Fox Pottery are here to help you with this important decision.
For 30 years, Grey Fox Pottery has been supporting the growth of fellow American companies of all sizes with beautiful, one-of-a-kind stoneware merchandise that drives business success. Above all else, our goal is to arm you with the knowledge, skills and resources you need to boost sales and drive customer loyalty through intelligent, cost-effective marketing. We also understand that you're too busy running your business to spend hours upon hours looking up different pottery producers and guessing about their quality. So today, we'll be taking a few minutes to walk you through the best way to choose a pottery provider for your unique needs.
Step 1: Prioritize Providers With a Wide Stein Selection
Variety is the spice of life, especially when it comes to merchandise. If you want to keep current fans and prospective customers excited about your branded pottery, it's critical to offer a range of colors and styles to keep things fresh. This fact rings particularly true for steins because a single type can't suit every type of beer. Your first line of steins might work great for IPAs and stouts, but what about patrons who prefer lagers and ales? Partnering with a pottery provider that offers a large variety of stein styles is the best way to work around this issue, allowing your business to offer branded steins specifically tailored to suit your customers' preferred beverages. Even if you don't make use of this variety with your first few orders, it never hurts to have the option to switch things up when your current line of steins sell out. Don't be afraid to switch things up with glaze colors. Having a range of stein colors and styles to choose from is invaluable when ordering merchandise for special promotions and events!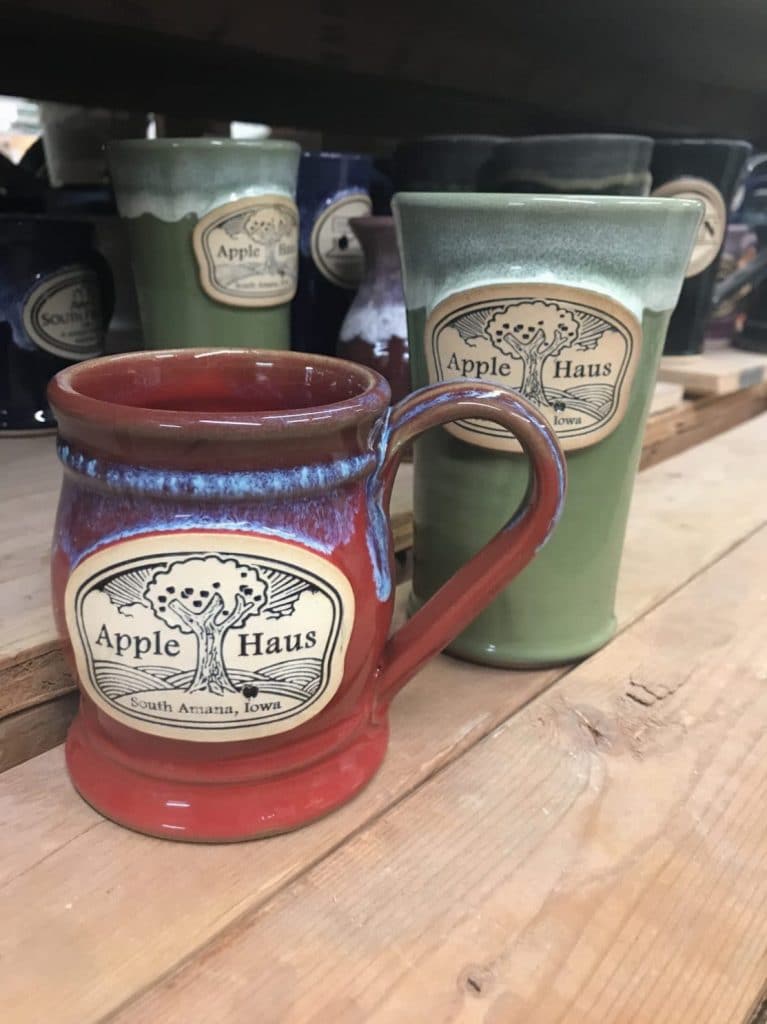 Step 2: Invest in Handmade Beer Steins
If you want your beer steins to be successful, they need to exude personality and character. That's why handmade pottery is so appealing. When a stein is lovingly handmade by a talented artist, it attains a one-of-a-kind look that makes mass-produced pottery look bland and stale by comparison. Ordering a line of handmade beer steins allows you to reward each customer for their support with a beautiful, high-quality piece of pottery that's just as unique and irreplaceable as they are. That's the kind of gift that leaves a meaningful impression and shows that your brand doesn't settle for subpar service like so many competitors. If you're looking to set your business apart and show patrons that you're willing to go the extra mile for them, then choosing a pottery producer that makes handmade beer steins is a must.
3: Find a Convenient & Simple Pottery Producer
You're far too busy to deal with prolonged or overly complex ordering systems, which is why it's imperative to partner with a pottery producer that's fast, simple and reliable. A great way to measure this quality is to look at the provider's ordering process. If they have inflexible order sizes or complicated ordering systems in general, it's probably safe to pass them by. On the other hand, if they have small minimum order limits and don't waste your time with long quote forms, you might have a winner. Trust us, that convenience and flexibility will be a huge boon when you need a new order quickly while juggling other responsibilities.
Contact Grey Fox Pottery Today
Have any additional questions about how to market your business with custom beer steins? Then don't hesitate to contact Grey Fox Pottery. We'd be more than happy to offer any advice or support you need to share your love of beer with your customers. Whether you're marketing a brewery, a pub or any other business with a penchant for delicious brews, we have you covered. Last but not least, shoot us a message or give us a call if you'd like to purchase or learn more about our massive variety of handmade beer steins. We look forward to working with you!