Grey Fox Pottery is proud offer 100% American made custom logo coffee mugs.
Our handmade mugs are custom created by our artists and delivered from our hands to yours. Our stoneware coffee mugs are designed to be stylish, classy, and still accessible to small businesses with a low minimum order.
We make it easy for you to showcase your company logo on an eye-catching coffee mug. Simply send us a copy of your black and white artwork, and we will do the rest.
Our artisans are experts at crafting custom mugs using our Ceramic Scrimshaw process. This unique pottery process allows us to detail your mug with precision and high-end quality, making you the envy of all your competitors.
Creating and Caring for Your Handmade Mugs
We offer a variety of glazing finishes sure to suit everyone—from two-tone and edgy for those creative types to a single-color glaze for a more traditional result. Combined with our massive color selection and a wide variety of mug sizes and styles, our customers have a plethora of options to choose from when designing their handmade mugs, allowing for genuine personalization. 
Our mugs are microwave safe, but take caution that like all ceramic dishes, your mug or handle can become hot to the touch. All of our glazes are lead-free and food safe.
Supporting talented artists and the local economy are both essential to our business mission, which is why we proudly create all of our products in our Minneapolis studio. We offer top-quality branding ideas and services, support customers who are passionate about a cause or company, and provide unique branding tools to boost businesses. Our low minimum order amount makes our handmade mugs the perfect branding tool for organizations large and small. To learn more about our mug collections, or to speak to one of our design experts about your business needs, contact us during regular business hours. We're always excited to talk to our customers and find out what new and creative ideas they have in mind.
Hand Made in America
Grey Fox Pottery is proud to be American. All of our mugs are handmade by American artists, using only U.S-based products. Handmade mugs are one of a kind, meaning that no two are alike, and each one is beautifully unique.
That's what makes our company stand out from other mug makers. When you choose a mug from Grey Fox Pottery, you can rest assured that each piece you are getting is a work of art—a one-of-a-kind masterpiece.
Custom Branding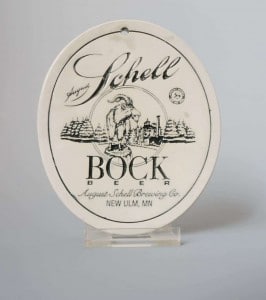 Custom branding is the perfect way to boost your company's success, and Grey Fox Pottery makes it easy and affordable for you to get your name out in front of people. Our experienced designers have mastered the logo process and are ready to show off your company logo on a unique medallion that lets your brand shine.
Whether your logo is simple or detailed, our team of artists is ready to help. We know how important your brand is, which is why we work with each customer on a personal basis to ensure 100% satisfaction with their investment. Our team works with hundreds of individuals, as well as small and large businesses to help bring something new to the table in product branding and promotion.
Nothing beats the experience of that first sip of coffee in the morning, and a handmade coffee mug brings your brand into that daily experience. Even the smallest of gifts or special touches can build a better customer relationship, and customers appreciate a quality, long-lasting item they will use every day. That's why Grey Fox Pottery offers convenient and easy ways to brand your company. Your customers will appreciate a handmade coffee mug with your business' logo. That feeling of goodwill will become part of the way customers experience your brand. 
Coffee Shops & More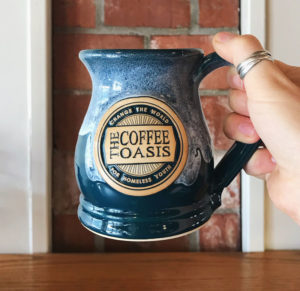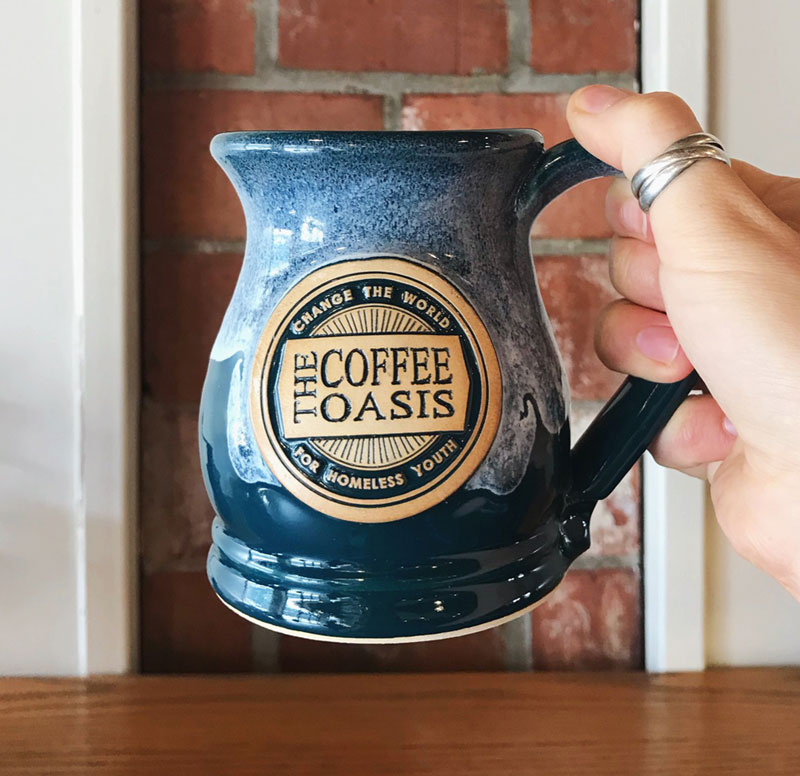 When you create a custom mug with Grey Fox Pottery, your customers have just become not only your biggest fan but one of your most consistent marketers. Once you begin supplying handmade mugs featuring your logo front and center, you've created a group of marketers that will sing your praises just by using and showing off your coffee mugs. Toss in the idea of passing out your mugs to fellow businesses, and you'll find the reach of your brand has just increased exponentially.
Custom business coffee mugs aren't exclusively for coffee shops. Are you heading to a national conference? Will your business be hosting a fundraiser? Regardless of the function, having mugs on hand to pass out to potential clients and fellow industry professionals will raise the bar and create ongoing brand awareness. A beautiful, handmade mug that your customer uses every day is among the best advertising you can buy.
Support a Cause
Grey Fox Pottery mugs are an excellent way to generate some buzz around your cause. There's nothing quite like a group of people sitting together on a cold, crisp morning, sipping coffee. Consider sponsoring a coffee bar and serving everyone's favorite morning pick-me-up in a handmade mug that your customers can keep, thereby spreading the impact far beyond the morning it takes place.
We offer the most flexible design and branding options on the market so that no matter what your cause, we can help you create a mug that targets your audience. There are numerous ways to help promote and bring awareness to your mission, and our team is excited to help you find the perfect mug style and design to help you succeed.
Custom Glaze Colors
If you love color as much as we do, then our color palette will not disappoint. We offer a broad range of hues, from single colors to edgy, two-tone combinations. All of our glazes are created and formulated in-house to ensure top-quality results. The options are nearly endless, and our experts are happy to assist you in choosing a type of mug and glaze color you'll be thrilled to put your logo on.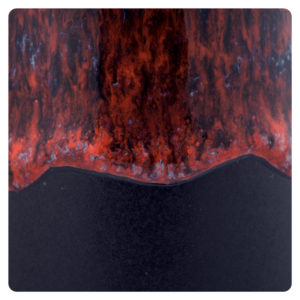 If your pub boasts more traditional décor, and you want a durable matte black beer stein, for example, we can make it happen. If your coffee shop wants to recall the classic roadside diner, we can do that too. We even offer a more whimsical selection for those planning special events, including periwinkle and mango! No matter what color you are looking for, Grey Fox Pottery has you covered.
The beauty of a glazed finish is that it offers a little mystery. Glazes give the mug a personal touch and unique flare. Working with Grey Fox Pottery to create a custom coffee mug for your business or cause ensures a little something extra. No one else will have the same mug that you offer, and that sets you apart. The lasting quality of our handmade stoneware mugs also sets your brand apart—because customers recognize and appreciate quality.
Custom Logo Coffee Mug Sizes to Suit Every Need
We know that not every business has the same customers or the same product, so we're here to provide you with the custom coffee mug that best suits your business. Grey Fox Pottery offers 12 different styles of handmade coffee mugs, in a variety of sizes.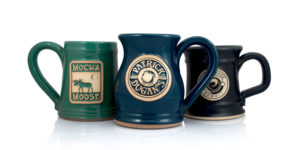 Our experts are ready to help you figure out which mug is right for you. Do you want a classic Diner mug that holds 10 ounces of brew while showing off your custom logo, or are you looking for a bigger pour? Stoneware mugs keep hot coffee hot longer, so 16 ounces of coffee might be just right. From the rugged Tavern style mug to the sleek Slimline mug, and other custom mug styles holding ten, twelve, fourteen, or sixteen ounces of coffee, we'll help you create a handmade mug for your business that is as unique as the coffee drinks you craft. 
Handmade mugs aren't just for coffee shops, either—they're for any business that wants to take advantage of customer goodwill and loyalty by getting a custom mug into the hands of happy customers. Just picture the various sizes and mug styles, the glaze colors and tones, and your custom logo handcrafted by our artists front and center in your customer's hands—and at the forefront of their thoughts.
Wholesale Ordering Made Easy
We know that sometimes you have to order in bulk, especially when preparing for that big event or conference, and sometimes you need a smaller amount for a special event or to test the waters. That's why our low minimum order is designed to give you the most bang for your buck while making the process fast and seamless.
We've spent years making and perfecting wholesale handmade mugs. Our design talents and production expertise make us the best choice for handmade mugs to showcase your business. From a rainbow of colors to choose from, tons of mug styles to explore, and bulk ordering made easy, Grey Fox Pottery is the one-stop-shopping solution for your business branding needs.