Every year, many beer drinkers can picture themselves in the center of Munich's Oktoberfest, hoisting a stein of beer with friends and enjoying the celebration of beer culture in the heart of Germany. Beer steins have become synonymous with Oktoberfest. But which came first – the beer stein or the beer? And how has Germany beer culture affected the beer stein? Beer may not have originated in Germany as its roots go back to the ancient cultivation of grain, but tradition has made steins and German beer drinking one and the same. Keep reading to learn about the history of beer steins.
Steins at the Source
Germans do not commonly use the word "stein" to refer to the beer drinking vessel. In fact, the word "stein" literally means "stone" in German. Historically speaking, the word "stein" used to refer to a beer drinking vessel coming from steinzeng meaning "stoneware" or steinkrug meaning "stoneware jug."
Some believe that steins were invented during the bubonic plague with hinged lids to keep flies out of the beer. Many steins no longer use lids, nor is the origin story necessarily true. What we do know is that drinking vessels during the Renaissance were commonly made of earthenware or wood, with only the wealthy using pewter mugs. Unfortunately, both wood and earthenware are porous and impossible to clean properly and would slowly grow rancid with use.
The stein came along after experiments in firing earthenware resulted in the discovery of stoneware. Stoneware is essentially earthenware fired at a high temperature for such a prolonged period that it results in a strong, stone-like material. This material is resistant to breakage and it is non-porous and easier to keep clean.
Steins for Your Brewery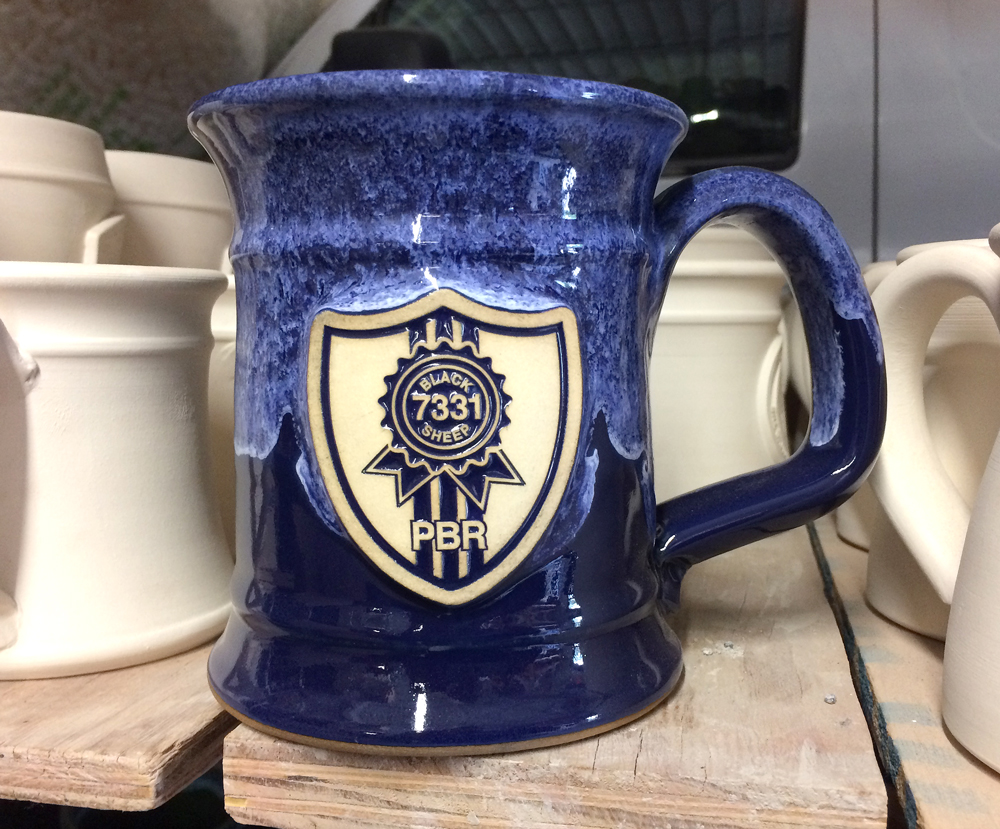 Beer steins have become synonymous with beer drinking and beer culture. During the time of the origin of stoneware in Europe, a stein still represented a more substantial investment than a wooden vessel or one made of earthenware. People began to introduce decorative elements and designs meant to signify affiliations to trade groups or clubs since they planned to have a stein for an extended time.
Steins today serve much the same purpose as in centuries past: They're a great way to enjoy great beer! A beer stein these days can refer to any number of beer drinking vessels in a variety of shapes and sizes. In fact, different types of steins can be created to pair with certain types of beers, enhancing the features that make that beer special.
For example, the Bavarian Beer Mug is the perfect way to enjoy a healthy portion of a pleasing German brew. Some believe a German beer should not be ice cold when enjoyed, so a larger size can allow the beer to reach an ideal temperature if that is the desire.
Another stein designed to fit the occasion is the Potbelly Beer Stein, which encourages a beer drinker to keep the beer in hand with the comfortable handle and to swirl the beer around to send the hoppy aroma straight to the nose when the stein is lifted for a sip.
In much the same way early adopters of stoneware treated their beer steins as a place to display membership in a club, steins today are often decorated with logos, commemorative artwork, or a badge symbolizing an event or group.
Steins are not only durable, easy-to-clean, and versatile, they are also desirable as collector's items. Passionate collectors who love beer will accumulate beer steins that tell stories of places they have been and the beer they drank along the way.
Grey Fox Steins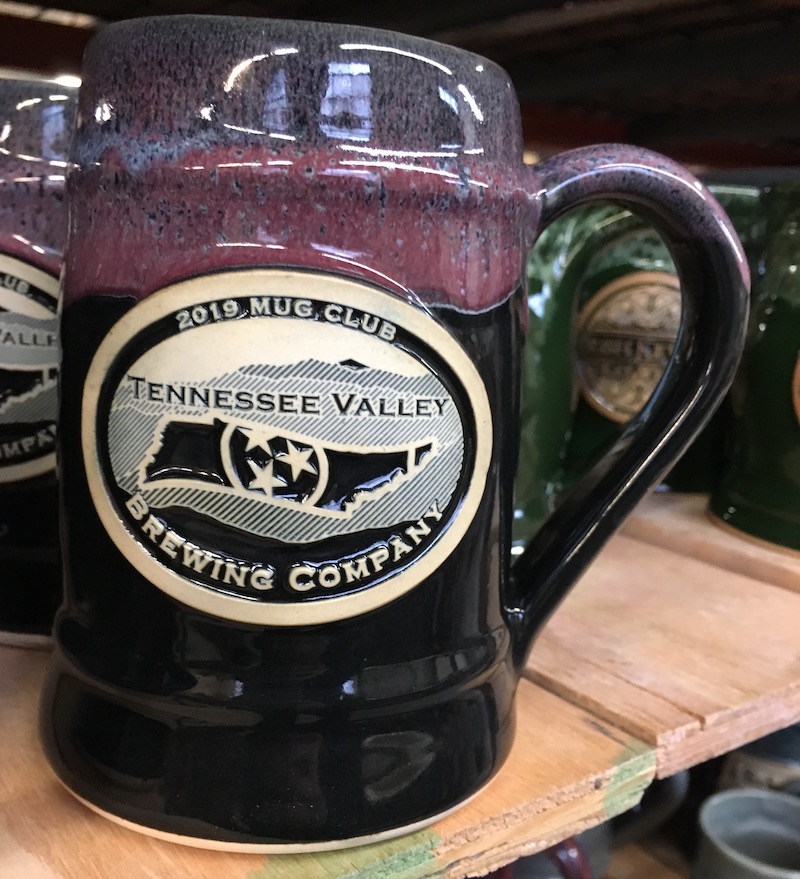 Grey Fox Pottery is a Minneapolis-based small business that specializes in unique, high-quality stoneware mugs and steins. Custom beer steins are a unique way to set your brewery apart, and the options for creating your custom beer stein are nearly endless. Our team can help you choose a size and style of stein. We also can assist with the glaze color or combination of colors in nearly endless combinations.
Perhaps most importantly, we can help you with your custom-designed logo medallion. These medallions are more impressive than the cheaper, mass-produced screen-print you would see in an everyday market. Our artists create your logo with a ceramic scrimshaw technique working with you every step of the way. Consider including custom beer steins in the merchandise assortment at your brewery so customers have something to take home with them when they head out with a growler. Quality merchandise shows the customer you value their patronage and your brand.
In the tradition of decorating beer steins to commemorate occasions or to show loyalty to a club, consider starting a mug club at your brewery as a way for loyal customers to feel like part of a select group of insiders. Offer discounts or special events with the purchase of a custom beer stein. Create a stein to commemorate the opening of a new taproom space or to celebrate your own Oktoberfest or fall brews. At Grey Fox Pottery, our minimum order of just 48 pieces means you can dip a toe in the merchandise game or create a new mug style for every occasion you celebrate at the brewery.
Reach Out to Learn More
Contact us today to learn more about all the styles and glaze color combinations available in custom stoneware beer steins. Please take a look at our gallery to get an idea of how some of our happy customers are using our steins to market their business right now.