This week at Grey Fox Pottery we are interviewing one of our Co-Founders, Jack Akers. Read our Q&A below to learn a bit more about Jack and his role.
Question: How did you get started in pottery? Was it the first art form you picked up? Where/how did you learn the skills?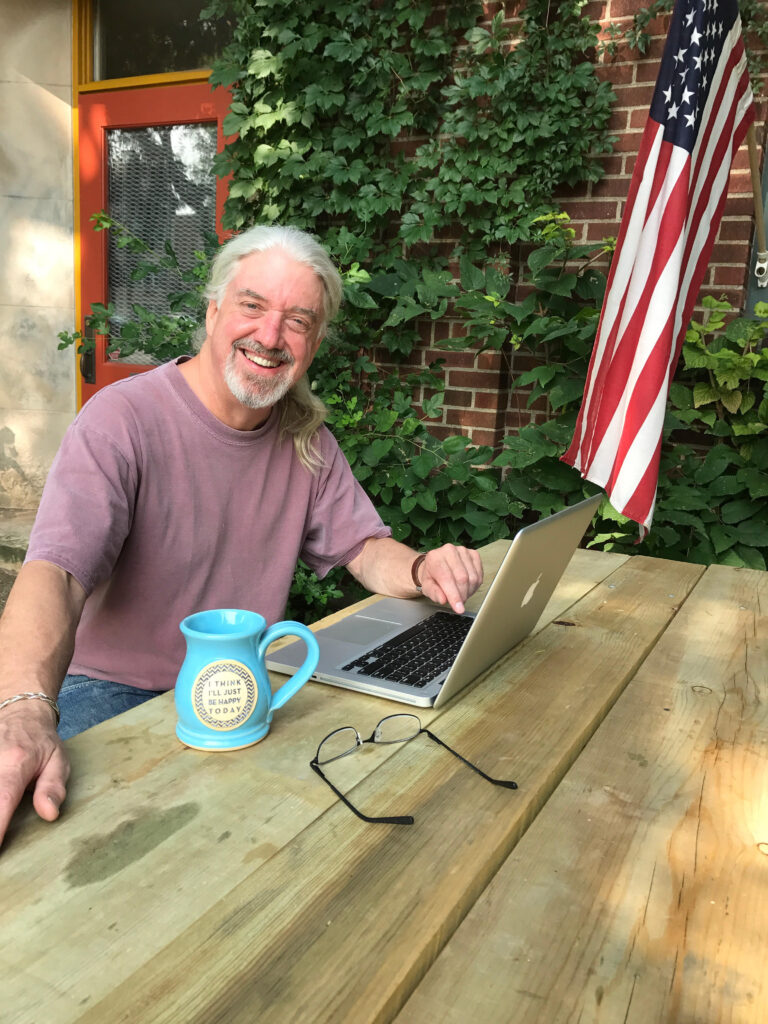 Answer: I worked in sales for another potter who unfortunately went out of business. An angel investor funded a new venture for my partner and I with a few other displaced people.
Q: What's a day in the life like? How many mugs/steins/pieces do your artists make or design in a day?
A: I answer emails and phone inquiries from new customers and work with them on logos and styles and colors. Each order is fun and different. We make a few hundred mugs a day and have about 20 artists on our team. We've made more and had more people doing it in the past but lost some of the team atmosphere I think. Being bigger doesn't matter as much as enjoying what we do and having the chance to wear multiple hats and doing so at a comfortable pace.
Q: Do you have a favorite color/glaze combo? What about a mug/stein style?
A: My favorite color combination is pansy with green. My favorite style is the slimline coffee or chalice stein.
Q: What's your favorite thing about this company you've built? The artists you get to hire, the work you get to do, etc.
A: My favorite thing about Grey Fox Pottery is the variety of duties I perform, from sales and marketing to helping with new mug designs and glazes and better ways to make mugs. When customers are happy it's the best reward.
Q: Tell us about your most memorable project. Who was it for, and what did you like about it—the design process, the company logo, the cause, etc.?
A: No project stands out really. I love opening the kilns each day and seeing a new glaze or style come to life.
Q: What's the hiring process like for bringing in new artists?
A: Lots of times new artists find us on a local online arts forum. We have them try out for an hour or two and see how they vibe with the current team.
Q: How did you settle on a location for your studio, and what has kept you there all this time?
A: Our current location in a artsy urban area of Minneapolis happened thanks to a renaissance festival owner who has a building next door. He tipped me off to our building being for sale and we snagged it before it was even listed.
Q: When you're not busy with Grey Fox, what are you up to? Any interesting hobbies?
A: On the side I like to jog, collect watches and spend time at my lake cabin.