Branded client gifts create lasting and memorable impressions, helping you build strong client relationships.
Gifts act as thoughtful tokens of appreciation, speaking volumes about your company's values and commitment to building meaningful relationships. When clients receive a well-crafted luxury gift personalized with your logo, it elevates your brand from a transactional entity to a cherished partner. By choosing branded client gifts wisely, you forge an emotional connection, foster loyalty, and create a positive and enduring brand image.
Why Branded Client Gifts Make A Lasting Impression
Branded client gifts leave a lasting impression on recipients, making them an indispensable marketing tool in fostering meaningful relationships.
By customizing gifts with the company logo or message, you imbue a sense of personalization and thoughtfulness, demonstrating your appreciation for the recipient's support and partnership. Gifts go beyond being a simple material offering. They also reflect your company's values and commitment to excellence.
A well-chosen branded client gift showcases attention to detail and an understanding of the recipient's preferences. As a result, clients feel valued, appreciated, and emotionally connected to the brand, strengthening loyalty and encouraging long-term collaboration.
The positive impression created by these gifts extends far beyond the initial exchange, resonating in the hearts and minds of clients, ultimately influencing their decision-making and advocating for the brand to others.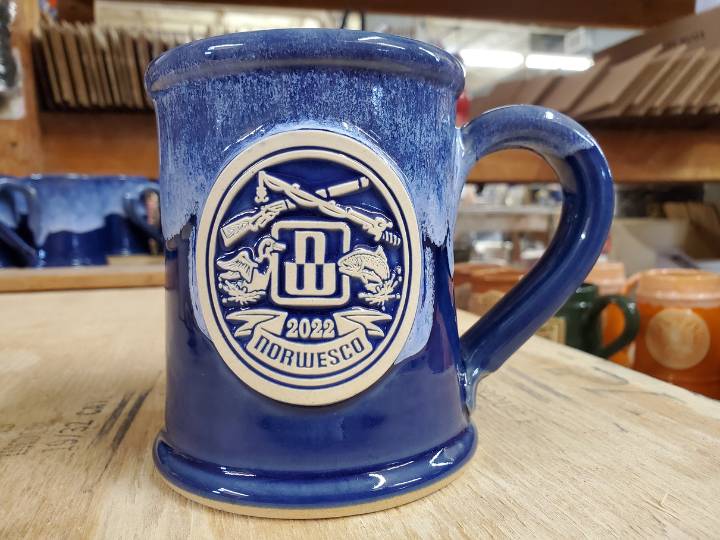 Opportunities For Giving Branded Client Gifts
There are many opportunities to present your client gifts, helping express appreciation and reinforce business relationships. You can:
● Celebrate an anniversary milestone by gifting personalized tokens, symbolizing the enduring partnership and loyalty.
● Mark holidays with thoughtful branded presents that convey goodwill and gratitude, leaving a memorable impression.
● Commemorate projects successfully completed by distributing reward gifts acknowledging the collaborative effort.
● Acknowledge achievements with awards accompanied by branded keepsakes, signifying recognition and motivating continued success.
● Show appreciation for a client sharing a positive word-of-mouth referral or testimonial leading to business growth.
These gifting opportunities provide a platform to showcase your brand's values, strengthen connections with your clients and demonstrate the value placed on their loyalty and support.
How To Pick The Perfect Brand Gift For Your Clients
When selecting the perfect brand gift for your clients, consider a few essential factors to make a lasting impression.
First, determine your budget to ensure you find a thoughtful gift without overextending. As a sole proprietor, freelancer, or consultant, personalized and cost-effective options, such as branded stationery or digital experiences, can speak volumes about your attention to detail and creativity.
For midsize and small businesses, consider unique items like custom-made products or artisanal gift baskets to showcase your commitment to quality. Medium-sized enterprises can explore luxury gifts, such as engraved executive accessories or exclusive experiences, underscoring your appreciation for their partnership.
Tailor each gift to resonate with your brand's identity, aligning with your client's interests and preferences, creating a meaningful connection that lingers in their minds long after the gift is received.
Unique Gift Ideas To Strengthen Client Relations
Finding the perfect client gift can be challenging. To help you get started, here are some ideas for different types of gifts that you can present to your clients:
Luxury Branded Client Gift Ideas:
● Personalize a leather-bound notebook with the client's initials embossed in gold.
● Custom-made executive pen set crafted with the client's initials
● Artisanal crystal glassware set engraved with the client's name and company logo.
● Designer leather tote bag with the company's logo elegantly embossed.
● A curated selection of hardcover books related to their interests, accompanied by branded bookends.

Handmade Branded Client Gift Ideas:
● Artistic stoneware coffee mug with a custom-designed logo handcrafted by a ceramic artisan.
● Handcrafted wooden desk organizer with the client's name and company logo engraved.
● Hand-carved wooden nameplate displaying the client's name and title.
● Custom-made candle set with unique scents and a wax seal imprinted with the brand logo.
● Rustic leather-bound journal with hand-stitched pages and personalized cover.
Virtual Branded Client Gift Ideas:
● Virtual team-building event or online workshop with a branded e-invite.
● Digital gift cards for premium streaming services, e-books, or online shopping.
● Virtual cooking class with a professional chef, incorporating branded recipe cards.
● Online fitness or meditation sessions with branded workout guides or calming playlists.
● Customized online gaming experience with the client's branding elements.
Edible Branded Client Gift Ideas:
● Premium gift box of gourmet chocolates with the company logo imprinted on each piece.
● Branded bottle of high-quality olive oil or balsamic vinegar with custom labeling.
● An artisanal cheese selection presented on a wooden cutting board with the company's logo.
● Customized wine or champagne bottles with elegant labels showcasing the company logo.
● Luxury tea or coffee set with personalized packaging featuring the client's logo.
Experience Client Gift Ideas:
● Private wine-tasting experience at a prestigious vineyard, including branded wine bottles.
● VIP tickets to a high-profile sports event or exclusive concert, with customized memorabilia.
● Lavish spa retreat package featuring branded bathrobes and luxury skincare products.
● High-end gourmet dinner experience at a Michelin-starred restaurant.
● A guided outdoor adventure, such as a branded hiking tour or a luxury boat excursion.
Affordable Branded Client Gift Ideas:
● Branded eco-friendly tote bags or reusable water bottles.
● Customized phone stands or tech accessories with the company logo.
● Personalized keychains featuring the client's logo and a motivational message.
● Mini desktop plants with branded planters or pots.
● A company-branded puzzle or game set.
No matter the client, the occasion, or the budget, you'll find the perfect gift on this list.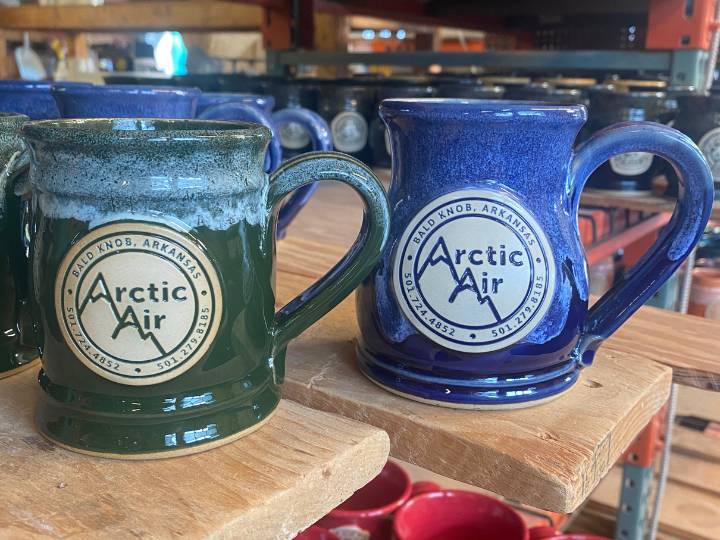 Coffee mugs make perfect corporate gifts due to their practicality and universal appeal. They are everyday essentials in the workplace, making them highly usable to ensure your brand stays top of mind. Customizing mugs with your logo adds a personal touch, strengthening brand recognition and fostering positive associations with your company.
Grey Fox Pottery offers 100% American-made, handmade coffee mugs with low minimum order quantity. Our unique Ceramic Scrimshaw process allows for precision detailing and high-end quality, making each mug a one-of-a-kind masterpiece. With a large variety of glazing finishes and sizes, you can personalize your mugs for accurate brand representation. Our custom coffee mugs are a perfect way to enhance brand visibility and customer loyalty.
Check out our gorgeous variety of coffee mugs at Grey Fox Pottery for handcrafted coffee mugs your clients are sure to treasure.