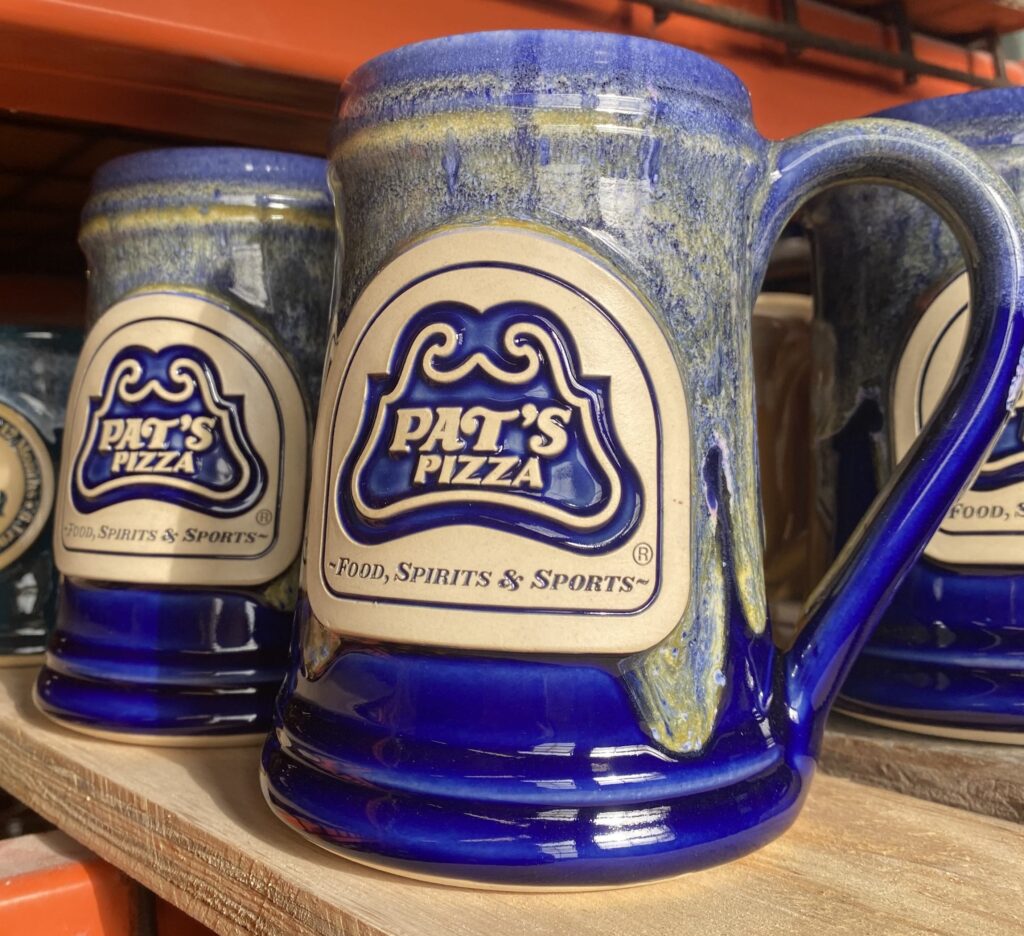 People love talking about beer. Beer lovers enjoy getting to know their local breweries and there is no better way to advertise than with custom beer merch. People love wearing t-shirts repping their favorite breweries and stashing away beer mugs at home for cozy nights while sipping on some brews.
At Grey Fox Pottery, we are passionate about the customized beer steins that we create on behalf of our clients. We are passionate about supporting other American businesses and bringing high-quality designs for small businesses. We've put together this list of tips on how to separate your beer merch from the saturated market.
Here are 8 ways to make your beer merch stand out:
#1 Put Merch on Your Menu
Don't forget to include basic merch prices on the menu alongside your drafts! Every little reminder of cool merchandise helps. As guests look through drink options, it's a good time to get them thinking about grabbing an awesome mug on their way out for the night – something to remember your business!
#2 Quality Designs
Put as much time into crafting your beer merch designs as you would for your own brews. These designs are a reflection of your brewery. It's important to be proud of the merch that is being sold. Don't just slap something on and call it good for sale if it's not something you love! Crafting and high-quality products really go a long way with beer lovers.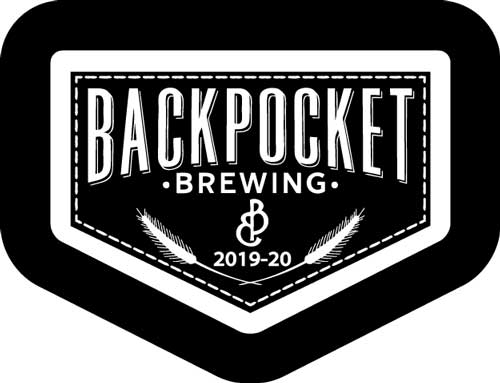 #3 Give It Away
This may seem counterintuitive, but the more that people see your merch outside of your business, the more people become familiar with your brewery. Giving some merch away for free is a great way to play games in your brewery, bring to functions or events, and start grabbing more attention.
#4 Have Staff Rep the Brand
When your staff wear your branded shirts and you're taking advantage of free (well, sort of free) advertising. It's also a sign of pride in their jobs as employees – and pride is contagious. It carries over to your guests! When guests see a cool t-shirt on an employee or witness them using one of the custom mugs, they are more likely to ask about your available merch options.
#5 Limited Edition Mugs
Create a unique design that pairs perfectly with the brand and your limited mug release. This is a great idea for craft beer fairs or other unique events coming up. People love collecting mugs! Having something that's limited edition will make guests more tempted to snag it off the shelf before it's gone.
#6 Have Staff Suggest Merchandise
Despite their place at the impulse rack or on a shelf in front of them, many guests may not even realize how extensive your merch is. There's never any harm in bringing it up! One fun way to get everyone involved: provide rewards for staff members who sell a certain threshold of merchandise, encouraging them to share the catalog with guests. 
#7 Make It Affordable or Offer Limited Time Deals
Offer merch at affordable prices to encourage guests to spread your brand around. This is a brewery after all, not a fashion line! Your business is selling craft beer and everything else is simply gravy. Discounting a specific stein design or t-shirt for a weekend—or even a one-time deal—may not make you the same in profit, but it could result in some extra buzz for your brews.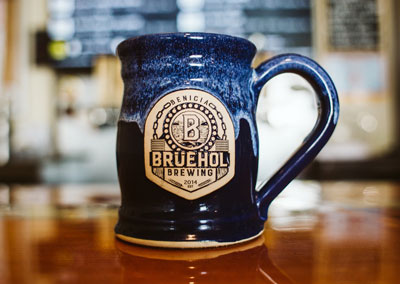 #8 Call in the Professionals
Tackling designs and the time needed for creating merch can get overwhelming. With so many competing breweries, you need every advantage that you can get. Investing in quality designs early on can save your brewery money in the long run. So don't put it off or spend too much time designing in-house. 
Grey Fox Pottery takes value in providing one-of-a-kind merch to customers. Our company works hard to create and provide fun colors and memorable steins for your guests to represent the brand. If you need help with your artwork, we have artists on hand to help.
Customer Beer Merchandise from Grey Fox Pottery
Our mugs are crafted with the strength, variety, and versatility of our products. These beer mugs are crafted and handmade by American artists. 
The designers at Grey Fox Pottery know how important it is to have accurate and beautiful portrayals of your brand on merchandise.
Learn more about our offerings by giving us a call or using our online contact form.