We love making custom beer mugs for speciality shops like Malt & Mold featured in NY Times! Kevin, owner of Malt & Mold, a beer and cheese speciality shop in New York City, tells us a little bit about the history and facts behind this very cool, unique business (and offers a discount to those who mention this blog post)! 
GF: How did you come up with the idea of Malt and Mold? 
MM: It was originally meant to be a little neighborhood specialty cheese shop with a small personal selection ("well curated" is how the NY Times put it) of beer and rounded out by an assortment of locally produced sundry items.  We sell the beer both in bottles and draft beer to go only in Growlers.  As our neighborhood customers responded we've been able to diversify the cheese selection and greatly expand our beer offerings.  People really seemed to like what we do and we were able to grow and open a second location.  We got  a bar license for the second location and we can serve beer and wine for "on premise consumption" as well as to-go by Growlers.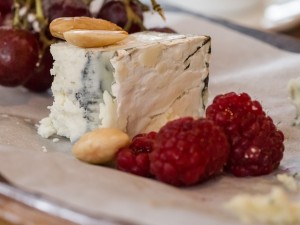 GF: What kind of beer and cheeses do you sell? 
MM: We focus on American Craft Beer.  Since we opened in 2012, over 25 new breweries have opened just in New York City alone!  That's simply serendipitous timing for us.  We spotlight the hyper-local breweries but celebrate all US Craft Breweries as well. We offer local, regional, domestic, and international cheeses of all kinds!
GF: When did you open this business? Tell us the the beginning story.
MM: I left a 20 year career as a headhunter to fill a void in my residential neighborhood.  My wife and I wondered for years why no one was opening a little specialty store featuring cheese, charcuterie, fresh bread, pickles, and the like.  We love to cook, we love to go out, and we love NYC take-out like all everyone else, but for those days when we were too tired to cook but wanted something that didn't feel like takeout, we wanted a small ploughman's lunch type of meal.  The great recession of 2008 got us thinking about perhaps being the very people to open a neighborhood shop to meet exactly those requirements.  After three years of fighting the economy I decided to quit the 9-5 and make it happen.  And with that decision, my passion is craft beer, it became about beer as much as cheese and all the good things that go with it.
GF: Tell us how your business has changed over the years and what kind of customers you have.
MM: The expansion of the business was more about opening a second, larger location in a bigger neighborhood.  We got the bar license so that patrons could drink while they shop, but we kept the grocery store concept the same otherwise.  There is no bar, there are no seats.  We have sophisticated twenty-somethings mixed with middle-aged parents and empty-nest seniors all together, sharing a pint, while shopping for cheese (and talking also about politics, events of the day, neighborhood goings-on).
GF: What is your favorite part of what you do? 
MM: In order: Talking with customers; talking to the producers of new products; hosting beer and cheese tastings at the shop; moving kegs around and merchandising the cheese case; merchandising the sundry items to display them at their best; cleaning, mopping, I love it all!  I own a beer and cheese shop for cripes' sake…if you don't love every minute of that, there's something wrong!

GF: How did Grey Fox Pottery's custom beer mugs enhance your customer's experience?
MM: Oh man, you have no idea.  First of all, they are specifically for our Mug Club members, so it's an exclusive thing.  Secondly, they are prominently displayed mainly for our ease of use in getting them and filling them with the best local and domestic craft beer, but also for the sheer eye-popping marketing thrill of it!
GF: Any last thoughts?
MM: If you come to either (or any depending on when you read this) Malt and Mold location (Lower East Side:  221 East Broadway @ Clinton Street, New York, NY 100002 or Gramercy:  362 Second Avenue, between 21st & 22nd Streets, New York, NY 10010) and mention this blog post, we'll give you a one time 10% discount on your entire purchase and don't forget to join the mug club to get your hands on one of these custom beer mugs.