Offering branded merchandise to your customers is a fantastic way to foster stronger brand loyalty while marketing your business to their friends, family and co-workers. That's why many companies invest in ceramic wholesale coffee mugs. After all, who doesn't love having another mug to enjoy their daily dose of morning caffeine with, especially when it bears the logo or artwork of one of their favorite businesses? However, it's important to remember that several of your company's competitors are using this proven marketing tactic to reward new patrons and draw in new business. Consequently, you'll need to find a compelling way to set your merchandise apart if you really want to add style to your brand and rise above the competition.
Here at Grey Fox Pottery, we're passionate about helping fellow American businesses succeed through top-quality ceramic merchandise, including branded stoneware mugs and steins. We also understand how difficult it can be to determine which types of mugs will make the greatest impact and provide the most value to your customers. So today, we'll be taking a few minutes to discuss the best way to add flair to your brand through ceramic wholesale coffee mugs.
Mass-Produced vs. Custom Mugs
One key consideration you need to make when ordering branded coffee mugs is whether to go with handmade or mass-produced pieces. The main appeal of mass-produced pottery is that you can pick up large quantities of mugs for low prices, which is a big perk for small businesses with tight marketing budgets. Unfortunately, mass-produced mugs have a big downside as well: their lack of uniqueness and personality. If you order a shipment of mass-produced mugs, they'll look incredibly similar to the ones all of your competitors are using. And while your loyal customers will accept and use these bland and samey mugs from time to time, they won't treasure them or be proud to present them to the people in their lives. And even if your patrons put these dull items in front of others, they'll simply blend in with every other mug in the home or office, which certainly won't encourage any admiration or conversation about your business. To be blunt, if you want your coffee mugs to turn heads and facilitate brand discussion, they need to stand out; they need to wow people, which is why mass-produced mugs don't achieve great results.
The best merchandise should look and feel like a personalized gift, not a boring marketing tool. And that's where custom handmade mugs come in. Unlike conventional mugs produced through automated processes, each handmade mug is beautifully unique thanks to the hard work and artistry of a real potter. If you invest in a line of handmade branded coffee mugs, each of your pieces will bear the same logo or artwork of your company in striking detail, but other aspects of them, including their glaze design, will differ. This allows you to provide each of your customers with a gorgeous ceramic gift that's completely unlike any other mug they own, compelling them to share their favorite new pottery piece with others. Not only does providing handmade merchandise set you apart from competitors, but it also makes it abundantly clear to patrons that your company is willing to go the extra mile to show appreciation for the invaluable business of your customers, driving stronger relationships with them and increasing brand loyalty.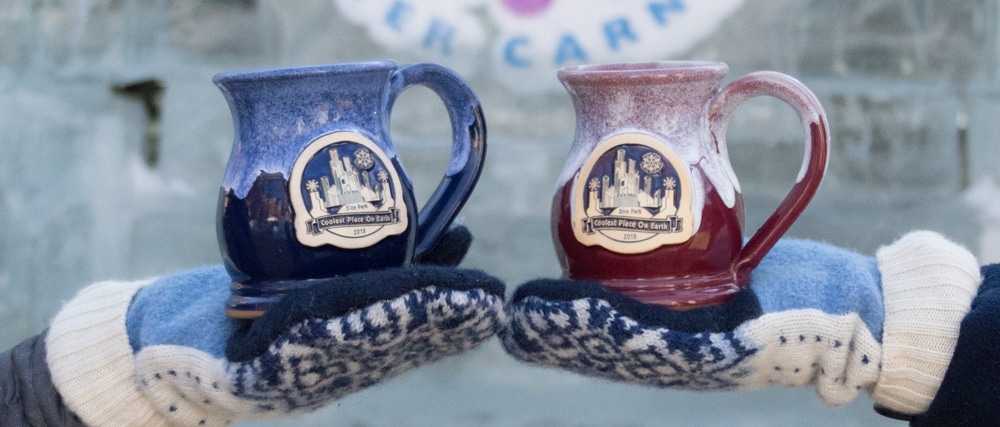 Wholesale Ceramic Coffee Mugs From Grey Fox Pottery
All of Grey Fox Pottery's branded ceramic coffee mugs are handmade by an incredibly talented team of American artists. Our seasoned potters use a unique ceramic scrimshaw process to detail each mug with precision and high-end quality, allowing us to perfectly inscribe your brand logo or artwork onto your new mugs. We also offer a wide variety of mug styles and a nearly infinite selection of glaze colors, enabling you to design unique coffee mugs that will delight your customers while beautifully complementing your brand's aesthetic and personality. Unlike most of our competitors, we only produce stoneware mugs, making our pieces significantly more durable and resistant to chipping than conventional porcelain mugs. Moreover, our minimum order size is only 48 pieces, ensuring you get maximum value while making the ordering process simple, fast and stress-free. Put simply, if you're looking for high-quality, affordable wholesale coffee mugs to market your business and add personality and style to your brand, then Grey Fox Pottery has you covered.
Contact Grey Fox Pottery Today
Interested in picking up a line of customized branded coffee mugs for your customers or learning more about Grey Fox Pottery? Then be sure to call or message us today! You can also contact us if you need more advice on ordering ceramic mugs wholesale. We look forward to hearing from you soon!