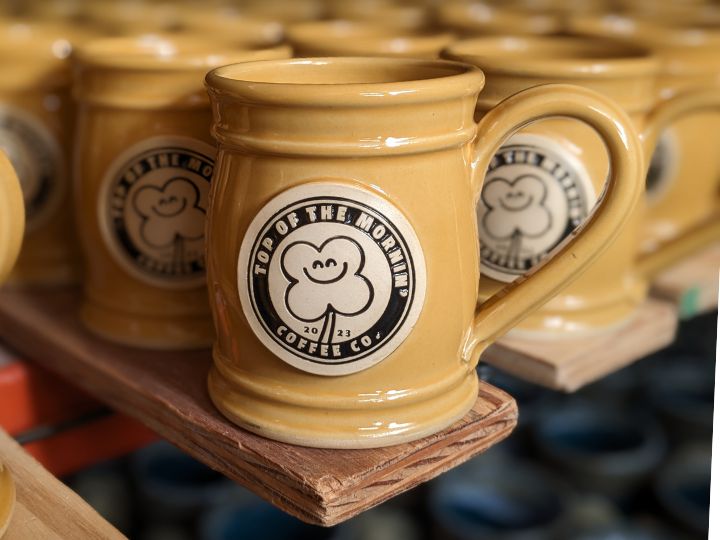 Did you know small businesses, like breweries, bakeries, coffee shops, gift shops, and online stores, can boost sales by offering branded merchandise?
According to the Advertising Specialty Institute, the best branded merchandise can increase sales by 15%. Merchandise bearing your brand logo or name is an excellent product offering. Not only are you selling a desirable product, but you are also increasing brand visibility and recognition among customers.
Selling small business merchandise can also help differentiate your business from competitors by adding uniqueness to your retail mix. Customers are often drawn to businesses that offer exclusive and personalized stock provided nowhere else.
Here is how you can boost your sales with the best branded merchandise for your business.
Start With A Merchandise Planning Strategy
To boost sales with branded products, you will need an effective small business merchandise positioning and planning strategy.
Start by understanding your target market demand and buyer behavior. Identify demand trends and assess your product mix to position your merchandise to be profitable. It's imperative to set clear objectives and calculate product pricing that ensures a healthy profit margin. You will need to develop a comprehensive retail pricing strategy.
When it comes to ordering, working with wholesalers and buying artisan directly can provide cost advantages and enable you to secure deals that enhance your profit potential. Ordering the right amount of the best-branded merchandise helps reduce costs and minimizes excess inventory. A strong merchandise strategy also includes picking the right merchandise for your small business.
Seven Ideas For High-Quality, Affordable Branded Small Business Merchandise
According to a study by PPAI, a staggering 72% of consumers associate the quality of small business merchandise with the company's reputation. Thus, you must select merchandise that reflects the high quality of your brand. Look for new products that offer a balance of affordability and luxury.
Here are seven ideas to get you started:
1. Branded Leisurewear
Branded leisurewear is one of the most popular merchandise offerings for good reason.
First, leisurewear like t-shirts, hoodies, and joggers are consumables that everyone needs and uses. So they are very popular and can be sold repeatedly to the same customers.
Secondly, branded apparel is a mobile advertisement, as people wear these items in various settings, increasing brand visibility. Finally, it fosters a sense of community among loyal customers who proudly wear your logo, increasing customer retention.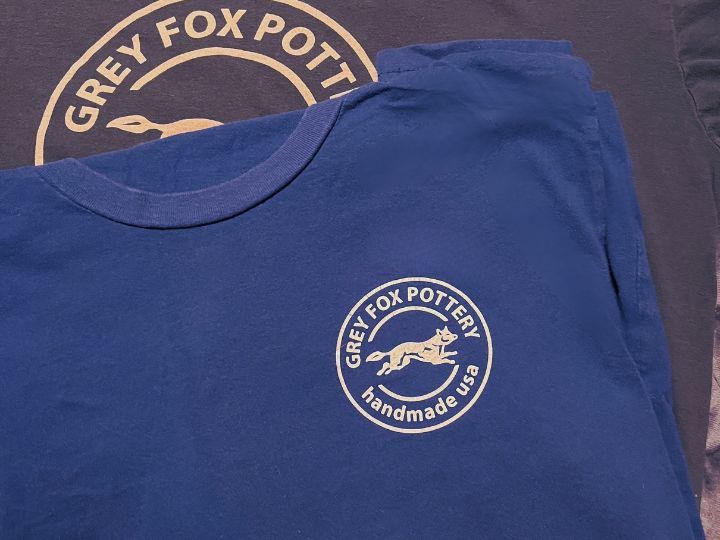 2. Custom Recipe Book
If you run a restaurant, bar, or coffee shop, a custom recipe book is a great way to establish brand authority and showcase your signature dishes and drinks.
Custom recipe books serve as a way to connect with customers beyond their visit, helping them take a piece of your business with them. Books can include unique recipes, cooking tips, and insights into the establishment's culinary or mixology expertise. Custom recipe books also make great holiday gifts and tourist purchases.
3. Branded Puzzles Or Table Games
Branded puzzles and table games provide a fun and engaging way for customers to interact with your brand, fostering a positive association. Games have a lasting value, as people often keep and reuse them, ensuring prolonged brand exposure. Additionally, puzzle games can be customized with your logo, photos of branded products, or your business, reinforcing brand recognition.
4. Art Prints From Local Artists
An excellent merchandising strategy for local businesses is to partner with local artists to create exclusive branded art prints.
Partnering with local artists strengthens community ties and demonstrates support for the arts, which resonates positively with customers. Moreover, local artist collaborations can be cost-effective, as emerging talents may offer a lower cost for licensing or commission rates compared to established artists. Furthermore, featuring local art prints can attract a niche audience interested in supporting local talent, potentially expanding your customer base.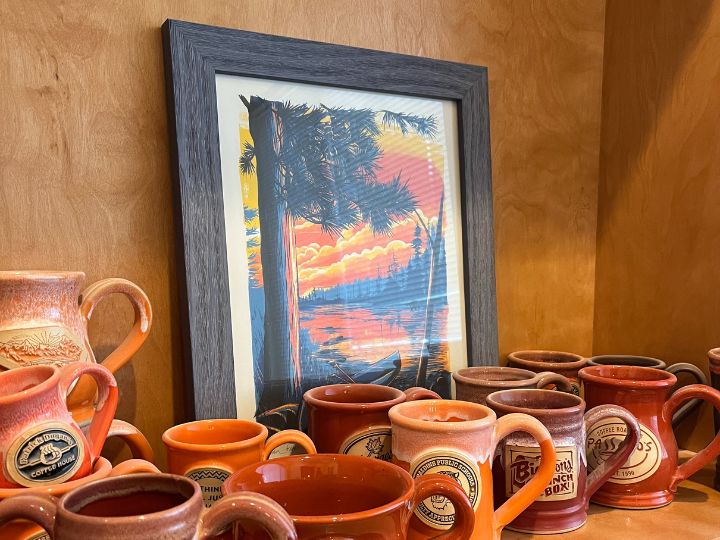 5. Branded Blanket
A branded blanket offers practicality and comfort, making it attractive merchandise for customers. These cozy consumables are versatile and suitable for use at home, during travel, or for outdoor activities. Most importantly, everyone needs them. The branding on the blanket serves as a constant reminder of your business, enhancing brand visibility. When customers use this item, they inadvertently promote your brand to others, creating a word-of-mouth marketing effect.
6. Logo Headwear
Hats are another apparel option that is extremely popular as small business merchandise. When offering headwear, consider a variety, including beanies, sunhats, baseball caps, or winter hats, catering to different seasons and style preferences. Providing options ensures broader appeal and accommodates diverse customer needs. Also, consider offering a complete outerwear set with a hat, scarf, and gloves for a seasonal offering or holiday gifting.
7. Handmade Custom Branded Mugs Or Steins
Stoneware mugs and beer steins are one of the best branded merchandise options for small businesses. They get used every day and are a constant reminder of your brand.
Their handmade nature infuses a touch of authenticity and uniqueness, appealing to discerning customers. They also come in various styles, sizes, and colors, allowing you to tailor them to your brand's aesthetics. You can also easily imprint your logo, slogan, or artwork, creating a cohesive and memorable impression.
Whether it's a classic design or an eye-catching, upscale appearance, there's a custom stoneware option to match your brand's personality. The handmade, custom-branded quality elevates your merchandise strategy, leaving a lasting impact on your audience.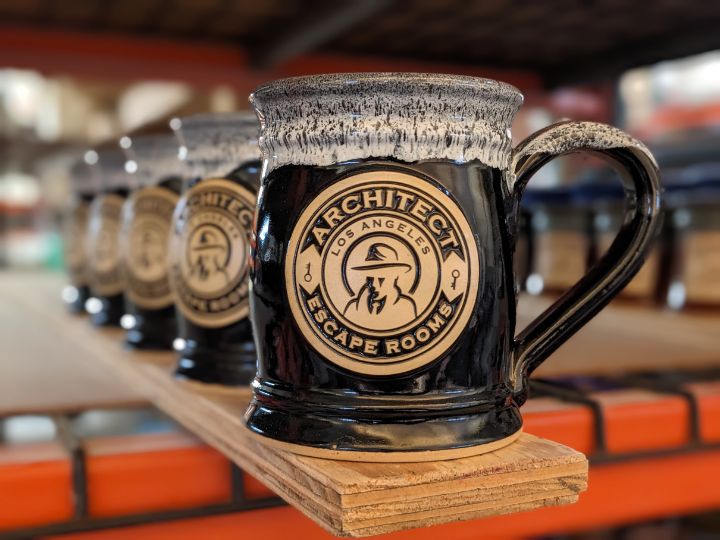 These seven options for branded small business merchandise are both upscale and affordable. They are all highly in-demand products that offer a high ROI. Together, with an intelligent merchandise and pricing strategy, you'll see a boost in sales.
Want to increase sales and make a memorable impact with handmade, branded mugs? Grey Fox Pottery is your ultimate branded merchandise partner.
Our ceramic artisans specialize in crafting classy coffee mugs, beer steins, and soup bowls that last. Made in the United States, we skillfully sculpt each piece by hand to ensure the highest quality. We offer low minimum order quantities and a full range of customization options to reflect your brand. Contact us today to order your handmade, branded mugs.