As the proprietor of a small business like a coffee shop or a brewery, you're constantly striving to cut through the competition clutter so people will choose your coffee, your beer, your place. There are a few ways to encourage people in your community to decide to spend their time and money at your shop, and they all involve making your brewery or coffee shop part of your community. 
The best coffee shops and breweries where people meet friends and spend some time outside their house are thought of as a "third place" aside from home and work. If you take some steps to encourage community engagement, people will come to think of your shop as their third place. 
Employees Are Your First Community
Before you begin making adjustments to your business designed to bring your customers in, take a look at your employee culture. If your employees feel happy, satisfied, and like they work with friends, they will carry those positive vibes through their interactions with customers. Happy employees make happy customers. Keep an open line of communication with your staff, and be sure to address concerns. A great place to work is a great place to be for staff and customers.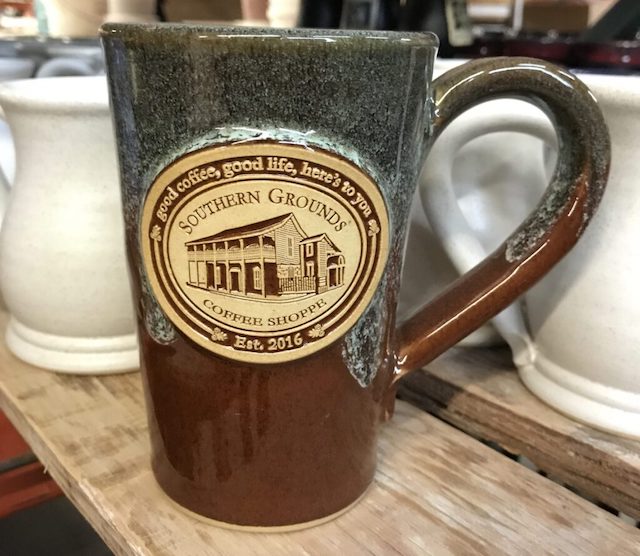 Turn Customers Into Your Community
Sometimes you want to go where everybody knows your name might be a lyric from the theme song for Cheers, an old sitcom about a bar full of regulars, but it states a universal truth. People like to be seen and recognized – customers want to feel like part of your community. 
Create a Loyalty Program
Call it a mug club, a suds club, or some other clever take on your shop name, but consider starting a loyalty program that customers can opt into. Create merchandise such as a custom stoneware coffee mug or beer stein with the club logo that customers can buy to join the club. Offer an incentive such as a free pint or monthly latte with membership. 
It's essential to design a great club logo, so customers are excited to purchase merchandise. Consider something that riffs on your company logo and is easily recognizable as a take on the larger brand identity. 
Encourage Customers to Linger
All your efforts toward building community and creating loyal customers will be for nothing if your shop isn't a comfortable "third place." Make sure to offer a mix of seating options. Make sure you have enough outlets available so people can plug in a laptop and get some work done while enjoying a coffee or a pint. Keep lighting, background, and music choices pleasant but unobtrusive. 
Set aside a room that community members can reserve if you've got the space. People will buy a drink for their meetings or events, and they'll begin to think of your shop as part of their lives.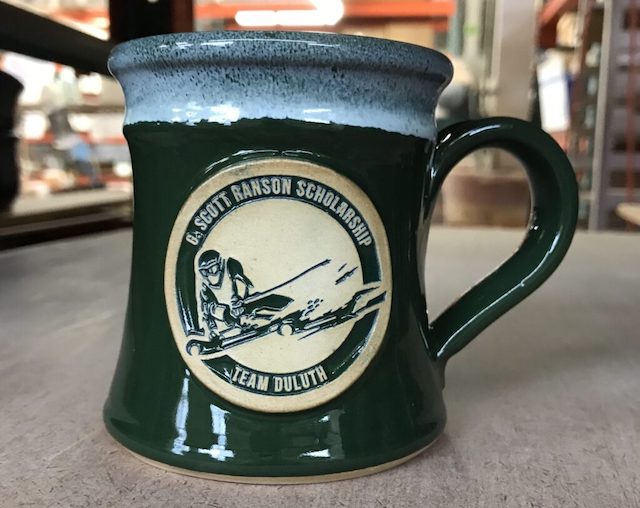 Celebrate Events
There are many things to celebrate whether you operate a brewery or a coffee shop in your community. Make a big deal out of St. Patrick's Day, the number one beer-drinking holiday, if you run a brewery. Offer limited-edition merchandise to those who visit that day with a free Irish Stout or a green lager. Make an event out of the first sip of a seasonal brew – offer limited edition stoneware beer steins with the logo of the new brew as the price of entry for a tasting party.
Coffee shops can celebrate all the big holidays, including the winter holidays like Christmas, but shouldn't be afraid to amplify smaller holidays.  Do you offer donuts? Take advantage of National Donut Day. Valentine's Day is also a great day for a coffee date or a friend date. Celebrate National Coffee Day in October by creating limited-edition customized stoneware coffee mugs and offering a new coffee drink or amplifying the release of your fall flavors like pumpkin or peppermint with merchandise and social media fanfare.
Cultivate Your Social Media Presence
Remember that everything you do should be featured on your social media channels. Ensure your community knows what's going on and what's coming soon at your shop and how they can be a part of it. 
Great Merchandise is Part of Community
When people join a group or when they feel that they've become part of a community, they automatically try to find a way to show their loyalty. Providing thoughtful merchandise such as quality t-shirts and custom stoneware mugs and steins coupled with a good club logo allows insiders to call out to one another and form a deeper connection with each other and with your shop. 
Grey Fox Pottery understands your desire for quality, unique merchandise. We'll work with you to design a logo medallion for your custom stoneware mug that will last a lifetime unlike lower quality options. Our small order minimum of 48 pieces means you can commission a new round of mugs for every holiday or unveiling of a new brew. Contact us today to talk more about your logo and how custom stoneware mugs and steins can be a part of your merchandise strategy.