This past year has been both a marathon and a sprint for small businesses. You've probably found yourself rushing to accommodate new guidelines from week to week in the short term and trying to hold on since Covid-19 restrictions turned the world upside down last spring. As we collectively look forward to a world where people can gather again, take this time to set your small business up for success.
Start with Something Great
You probably already believe in your product, or you wouldn't have come this far. Running a small business is as much about passion for your product: your beer, your coffee shop, your brewpub, as it is about doing the hard work. Make sure you're happy with everything you sell. The trials of 2020 have probably given you a clear-eyed view of which products your customers were engaged with and which didn't make the cut.
Your brand, too, should be something great. Your logo and labels, your signage, and merchandise all make up your physical brand identity. Your customers should be able to recognize it at a glance. They should be able to identify you on social media, on your stoneware coffee mugs, on a t-shirt, or a beer label. Refresh your logo if you're no longer excited about it.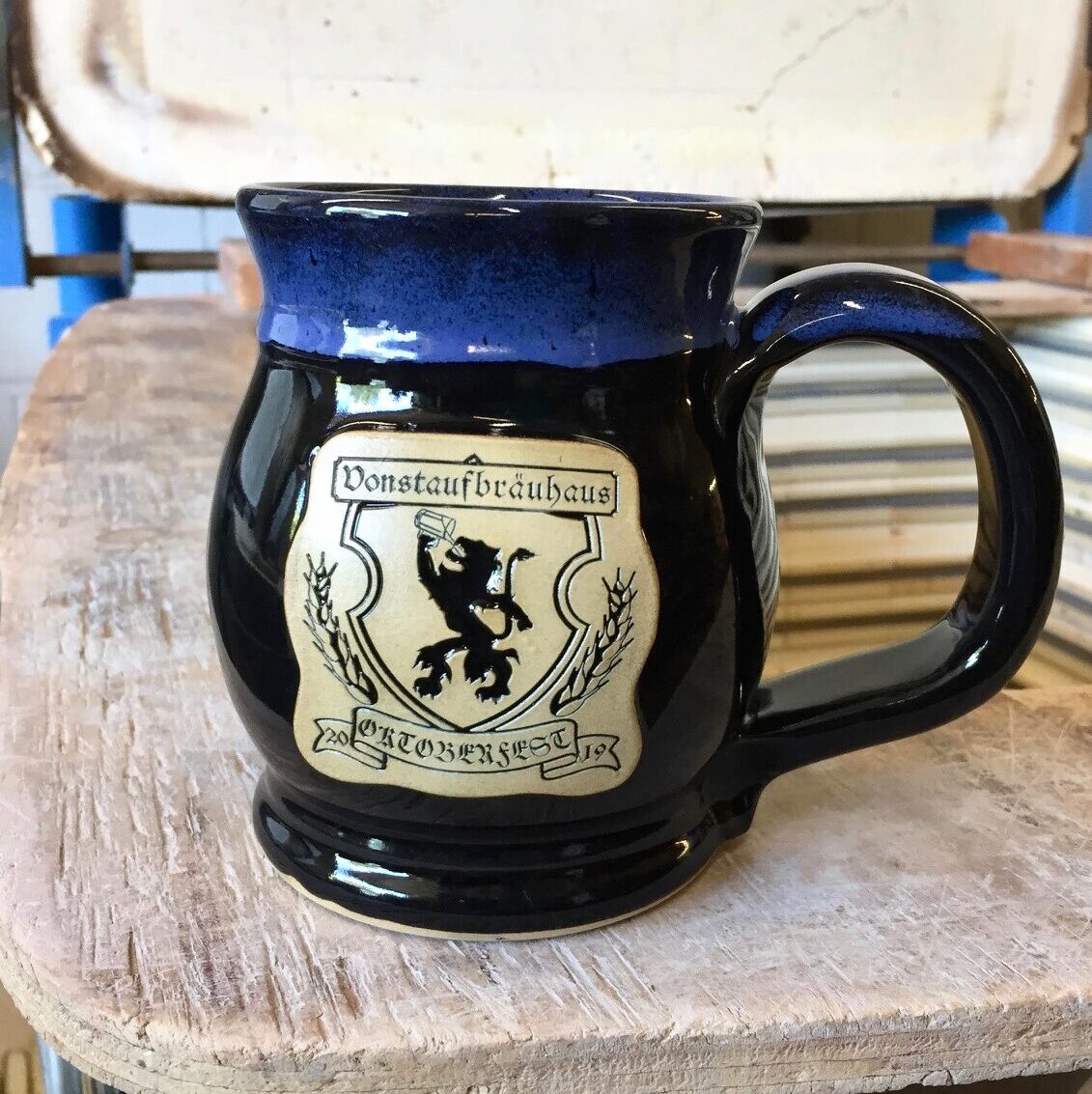 Press Reset
You've probably been operating under capacity and at something of a distance to your customers for a while. Take this time to prepare for a return to some version of normalcy. It might be a while longer before we're back to what we used to consider normal, but better times are on the horizon. For businesses operating in cold climates, the return of warm weather and outdoor seating is something to look forward to.
Get the place ready. Think about updating your merchandise assortment – especially if you've tweaked your logo. Take note of which products have sold when you've had takeout customers at your counter.
Now is the time to update the mugs, steins, and drinkware you use to serve in-person customers if you need to update your logo or increase your merchandise inventory. Consider stoneware for its high-quality, tactile appeal. Stoneware steins and mugs will go the distance with your customers, in the dining room or taproom or their own home. Quality, long-lasting merchandise makes a difference.
Consider the reopening of your businesses to in-person patrons and the return of patio or sidewalk seating, a kind of reopening of your business. Prepare to welcome people back because they've probably missed you. Have that "TAPROOM OPEN" sign made and ready to go. Keep in contact with staff you've retained and those you've had to let go, so you know where you stand when you're able to welcome customers back.
Stay in Touch
In the meantime, as we wait for spring in colder climates and we all wait for the easing of restrictions, be sure to stay in touch with your customers. When they are comfortable leaving their homes again, make sure they think of you. Do this by leveraging your contact list and sending regular, useful communications. Don't overwhelm people, but keep them in the loop. Build anticipation by sharing progress on new menu items you're testing, new merchandise for sale, and even pictures of snow melting on the patio.
Use Social Media Effectively
You should be communicating with everyone on your email list, but you need to reach out beyond those people, too, and that's where social media comes in. Create original content that's appropriate for each platform and post regularly. Instagram is all about aspirational photos of your perfect frosty stein of beer or a steaming latte on a cold morning. Show off your product and your merchandise.
Ask people to post pictures of themselves wearing your t-shirts and enjoying your beer, takeout, or drive through tea at home and create a hashtag so everyone can follow along. People are craving connection right now, and social media is filling that need.
Find Your People
Consider using your mailing list and social media to call out to your existing loyalty club members and invite others to join. Invite loyalty club members to view exclusive content or to be the first to come in and buy a growler of your latest seasonal stout. Remind your loyal customers that they mean a lot to you and remind them that they're a community unto themselves because they're a community built around your business.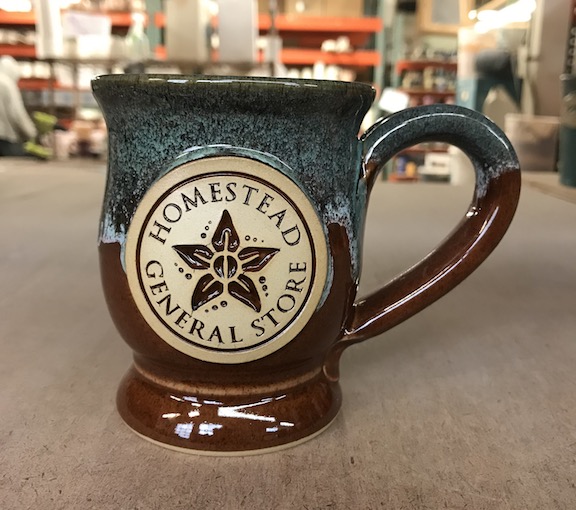 Branded Merchandise For the Win
It has been a tough year for small business owners – there's no way around it. Grey Fox Pottery stands with you as a locally operated small business that's part of the Minneapolis community. Call on us to help you create unique, custom stoneware mugs and steins to showcase your brand.
Take a look at the possibilities or contact us to find out more about how our artisans create a one-of-a-kind stoneware badge of your logo using the scrimshaw technique.
Order minimums are low, so you can order mugs or steins to celebrate special occasions or outfit your dining room with a variety of sizes or colors of branded stoneware mugs.