Your brand is much more than a name or a logo. It's a growing collection of thoughts, perceptions, and experiences between you and your customers: a story unfolding. To nurture that narrative and grow your small business, you need to capture interest, deliver value, and provide memorable experiences that keep customers coming back for more, time and time again.
At Grey Fox Pottery, our hands build brands. We help small businesses like you grow revenue and craft stronger communities by putting your brand in the hands of your customers. The first step of that journey is building brand awareness—and embedding your business into the daily lifestyles of your audience.
Why Does Brand Awareness Matter?
Brand awareness is a marketing term to describe how familiar your audience is with your brand. It's a metric of whether your name, logo, and products are easily recognized by consumers. Now here's the important part: building strong brand awareness is a crucial part of marketing your small business. Why? Because if you aren't familiar to your audience, you'll be crushed under the sheer volume of messages they receive.
Here's an amazing stat to consider: 50 years ago, the average U.S. consumer saw about 500 advertisements per day. Today, your average American sees upwards of 5,000 ads daily. When you put up an ad online or near your establishment, you're not just competing with a handful of direct competitors for their patronage; you're competing with thousands of other brands for their interest and attention.
That's why strong brand awareness is a linchpin for small businesses—whether you're a local coffee shop, a brewery, or even a restaurant. Being recognized helps your brand cut through the marketing clutter customers see every day, and gives your message greater priority. And here's the best part: once a customer becomes familiar with and trusts your brand, they're much more likely to make a repeat purchase. That means more revenue and consistent patronage for your small business.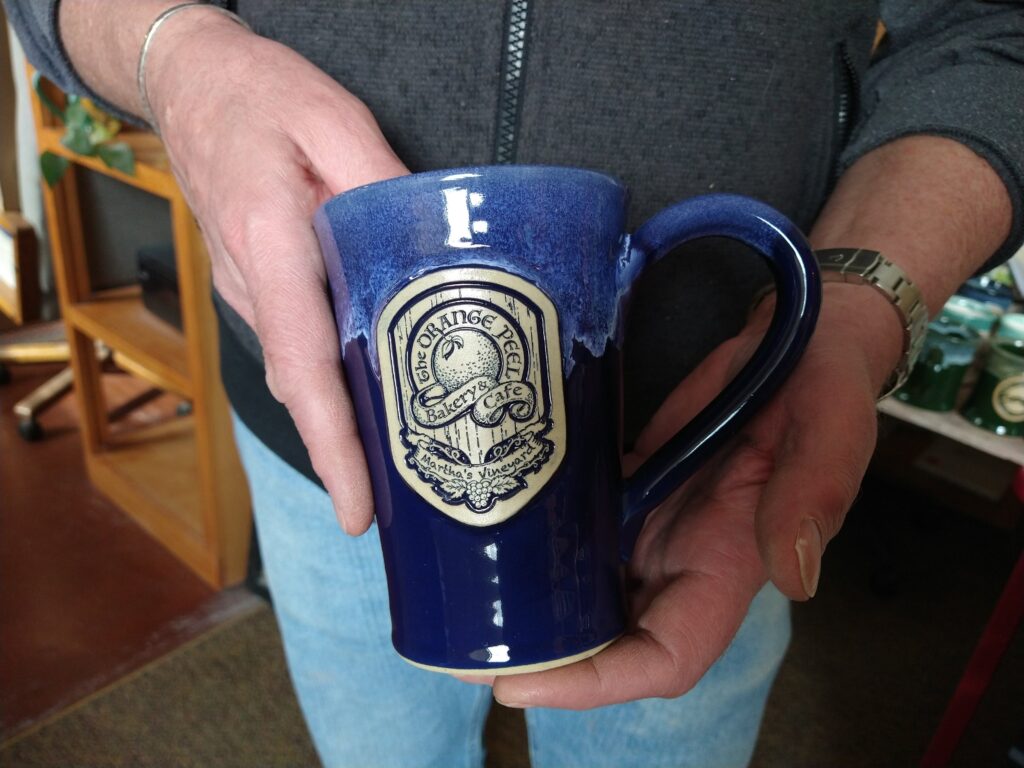 How to Build Brand Awareness for Your Small Business
Here's the biggest challenge with brand awareness: you can only develop it by providing consistent, valuable experiences for your audience. It takes five to seven impressions to create brand awareness. In other words, your business needs to provide five to seven great experiences before customers will really remember and trust your brand. So if you want to earn the long-term trust and business of patrons, you have to be proactive. Don't wait for them to come to you a half a dozen times; give them something valuable to take home, cherish, and remember you by.
Don't just put your brand in a Facebook feed or on a billboard; put your brand in the hands of your customers.
Branded Merchandise
Branded merchandise is one of the most powerful marketing tools for small businesses. These items consistently remind customers about your brand—and help them become more familiar with your name, logo, and brand colors. By putting these thoughtful gifts in the hands of your customers, you can leave a lasting impression that bolsters awareness, unlocks customer loyalty, and creates valuable experiences that elevate your brand.
Don't just take our word for it; here are some stats on the impact of branded merchandise and promotional products:
80% of customers can recall a brand and its messaging after receiving a promotional product.
82% of consumers form a more favorable impression of a brand after receiving a promotional product.
Even one promotional item can create over 344 impressions each month. (An "impression" is an instance where the item is seen or makes an influence on a potential consumer.)
Branded merchandise alone isn't enough to market and grow your small business, but it can make all the difference in creating unforgettable experiences that keep your customers coming back for more. Consumers are also 85% less likely to forget organizations that give them a tangible promotional item, making these marketing tools one of the best ways to set your brand apart and stay top-of-mind among your audience.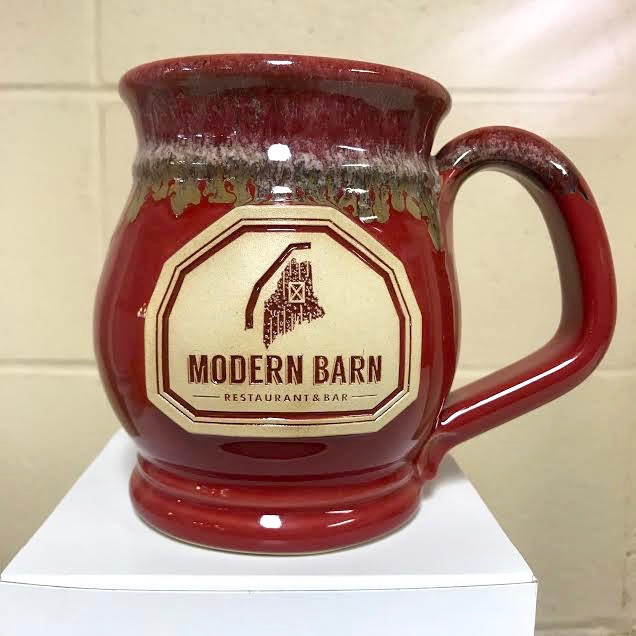 Set Your Brand Above with Custom Craftsmanship
Some branded merchandise is more effective at building brand awareness than others. We've all seen hundreds of cheap coffee mugs sporting company logos—but they're too generic and boring to leave a lasting impression on customers. That's why savvy small business marketers are taking a smarter approach with custom-made merchandise.
What you put your logo on says a lot about your business. If customers see your branding on cheap throwaway merch, that's exactly how they'll perceive you: Bland. Impersonal. Forgettable. Likewise, if you reward your customers with unique, one-of-a-kind gifts, you're showing them that you value them as individuals—and building a reputation of thoughtful quality around your brand.
Custom Stoneware from Grey Fox Pottery
At Grey Fox Pottery, our hands build brands. We're here to work with you every step of the way to create beautiful custom merchandise that leaves a lasting impression in the hands of your customers—and drives more sales for your business.
Take our custom branded stoneware mugs, for example. Every mug from Grey Fox Pottery is handmade by American artists with immaculate care and craftsmanship. Because each piece is formed by hand, no two are exactly alike. Each one of our mugs is beautifully unique, just like your customers. Treat your customers to attractive, remarkably durable mugs they'll be proud to enjoy at home or show off in their workspace. Each of those interactions creates another favorable impression tied to your brand, building awareness, trust, and ultimately loyalty in your audience.
We make it easy to showcase your company logo on striking, high-quality stoneware, from simple coffee mugs to gorgeous beer steins. Our American artists use a unique Ceramic Scrimshaw process to perfectly detail your logo or artwork onto each stoneware piece. We also offer a huge variety of glaze colors to replicate your brand's unique palette and personality.
Put Your Brand in Their Hands with Grey Fox Pottery
Ready to learn more about our custom branded stoneware mugs and steins—and how you can use them to drive brand awareness and sales for your small business? Then contact us today! Our team is always here to help, whether you've got questions or just need some inspiration to pick the ideal style and colors for your audience.