As we continue to live through unprecedented times and face new challenges as a matter of course, it may seem like everything has changed. While it's true that the way you run your small business has likely undergone significant upheaval due to changing customer traffic and a moving target of shutdowns and regulations, the goal of marketing at its core remains the same. You market your business to reach your customers. 
Your marketing and branding efforts might need an update this year, but you're essentially adjusting your strategy to meet your customers where they are right now. Read on for some guidelines for branding trends we'll see in the upcoming year. 
Create a Strong Logo 
Now more than ever, you need to consolidate your brand image and distill it down to something distinct and bold that can be successfully deployed across multiple platforms. It takes repeated impressions for customers to readily associate your logo with your brand. Make sure that every time they see your logo on print assets, merchandise, and across various social media platforms that your logo is instantly recognizable.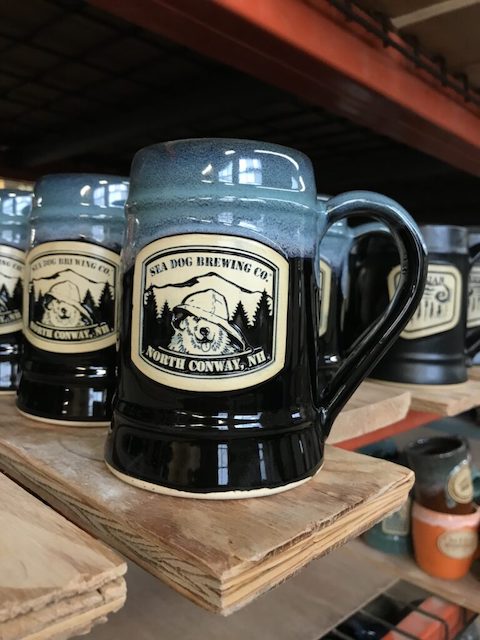 Embrace a Brand Personality
Because of the restrictions placed on the business world due to the pandemic, and the shifts in traffic and shopping habits customers are experiencing, a lot of your company's brand identity needs to exist online and on social media. 
Feel free to express some personality with your branded marketing. Different measures of boldness will be more or less appropriate for different audiences and brands. Beer-loving customers might expect their favorite brewery to talk about beer all the time when a lot of other businesses shouldn't talk about drinking, for example. It will make sense for some companies to use humor while others project a more nurturing or knowledgeable tone.
Customers and potential customers are more likely to engage with and check in on social media feeds when it feels more like they're interacting with a person or an entity with a distinct personality.
Branded Content
Brand marketing is looking less and less like blatant marketing, and the shift to online engagement brought on by the isolation of the pandemic has only sped up the transition. Marketing your brand in 2021 might require the creation of useful branded content. Facebook and other social media platforms have shifted their algorithms towards friends and family, so creating content that can be shared and will be shared is part of marketing your brand.  
Be sure that anything you create, such as instructional, informative, or entertaining video content, features your easily recognizable logo, and creates an impression of your brand identity.
Stand for Something
Increasingly, potential customers want to know how your company aligns with their values. It's no longer expected or even acceptable for companies to act as though they are neutral on all fronts.
Talk about what you're doing to protect your staff, to give back to your community, or to support social movements that happen where your customers interact with your business. Tell your customers how your business is working towards sustainability or buying from local suppliers. Customers are looking for a way to spend their money to support what they believe is important.
Brand Marketing That Isn't
Pulling together some of the elements already discussed, such as a strong visual brand identity, useful content designed to be shared, and the deployment of a recognizable corporate personality, we come to the un-marketing of marketing.
User-generated content is among the most valuable brand marketing you can get. Work with an online community of brand loyalists. A coffee shop can tap its mug club members, for example. Find the people who are already eager to interact with your brand online and incentivize them to do so. Create an official hashtag so users can effectively and consistently share while including your brand. A visually attractive logo will encourage users to feature your branded stoneware mug in their coffee sunrise photo.
Encourage customers who have to grab a growler and enjoy their beer at home instead of at the brewery to tweet or post about it while they do. Many people are searching for a beautiful Instagram shot of everything they do, so make sure they use your hashtag when they post.
Merchandise That Reflects Your Brand
If you're running a small business and people love what you do, they are probably eager to buy branded merchandise. Focus on merchandise that reflects your brand identity and stay away from cheap swag that doesn't make sense or, worse, reflects negatively on your brand.
Whether you plan to sell your merchandise at the point of sale or via shoppable content like Facebook or Instagram shops, or as part of a loyalty program like a stoneware beer stein for customers who join a loyalty club, make sure your merchandise showcases your brand.
When customers drink your coffee on your patio or in their kitchen, you're missing a brand marketing opportunity if they're not doing it out of a high quality branded mug.
Get in touch with Grey Fox Pottery today to talk about creating quality stoneware beer steins and mugs of all sizes for your business. Our ceramic scrimshaw technique allows for a bold logo presentation that won't chip away or fade with use. 
We're part of our local business community, and we have been for years, so we're all going through this together. Contact us today to find out more about how branded stoneware mugs can promote your brand.