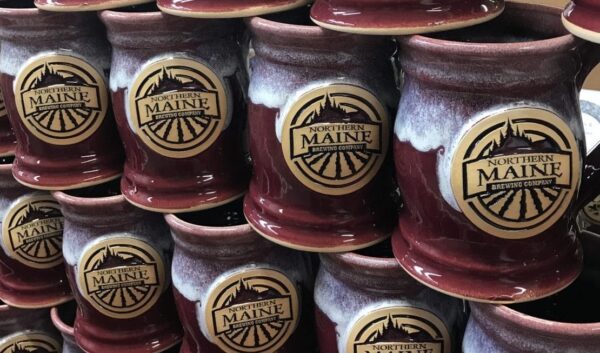 Regardless of which industry they fall under, one of the biggest challenges small to mid-sized businesses face is building and maintaining a solid foundation of loyal customers. These are the people who develop such a strong affinity with your brand that they will stand behind it no matter how many big promotions your competitors throw their way. It's important to note that simply offering outstanding products and services isn't enough to reliably build customer loyalty (also known as brand loyalty). If you really want to establish and nurture strong connections with your patrons, it's essential to go above and beyond. After all, people don't fall in love with companies that offer great products; they fall in love with companies that connect with them on a personal level. So then, the pivotal question remains: how do you transform your brand's business relationships with customers into personal relationships?
Here at Grey Fox Pottery, we're passionate about supporting the growth and success of fellow American businesses. That's why we produce handmade custom ceramic mugs, tankards and other stoneware merchandise items that proudly represent and promote the brands of our customers. Today, we'll be taking a few minutes to discuss the importance of customer loyalty and how you can encourage this essential component of your brand's success through branded merchandise.
Understanding the Importance of Customer Loyalty
When most people think about brand loyalty, they envision customers who almost exclusively buy from one brand when seeking out a particular service or product. And while this picture does accurately describe the purchasing behavior of a loyal customer, it doesn't fully encapsulate the value that customer brings to the table. Why? Because truly loyal customers engage in positive purchase and non-purchase behaviors. To be more specific, a patron who is loyal to your brand will engage in positive word-of-mouth with their friends, family and co-workers when your services are relevant. This includes personal referrals, the most powerful type of marketing message a company can employ. Here are a few marketing statistics to drive home the insane effectiveness of personal referrals:
Whether your company sells to  consumers or businesses, these stats should make it abundantly clear why it's so important to prioritize initiatives that foster brand loyalty. Now, all you need to focus on is choosing the right marketing tactics to build customer loyalty among your patrons. Unfortunately, we don't have the time to dig into all of these strategies, but we can focus on the one we know best: merchandising.
Harnessing the Potential of Branded Merchandise
Across every industry imaginable, companies utilize branded merchandise to spread the word about their services. So why is it that most of these companies fail to establish genuine connections that inspire loyalty among their customers? Firstly, merchandise alone isn't enough to make people passionate about your brand. It takes a united front of creative marketing tactics and engagement efforts to deeply connect with your patrons. Secondly, a vast majority of the merchandise companies give to their customers is cheap and boring. How can you feel sincere appreciation or affinity for a company that can't be bothered to reward your continuous support with a unique, quality gift?
By presenting your customers with mass-produced merchandise that looks exactly the same as what your competitors are offering, you're reinforcing the idea that you don't care about them as individuals. You're being impersonal, which is the biggest mistake you can make when trying to establish brand loyalty. If you want your merchandise to make an impact and compel customers to stick with your brand, you need to make each and every item you give away as unique as the person you're giving it to. And that's where we come in.
Wholesale Stoneware Merchandise for Your Customers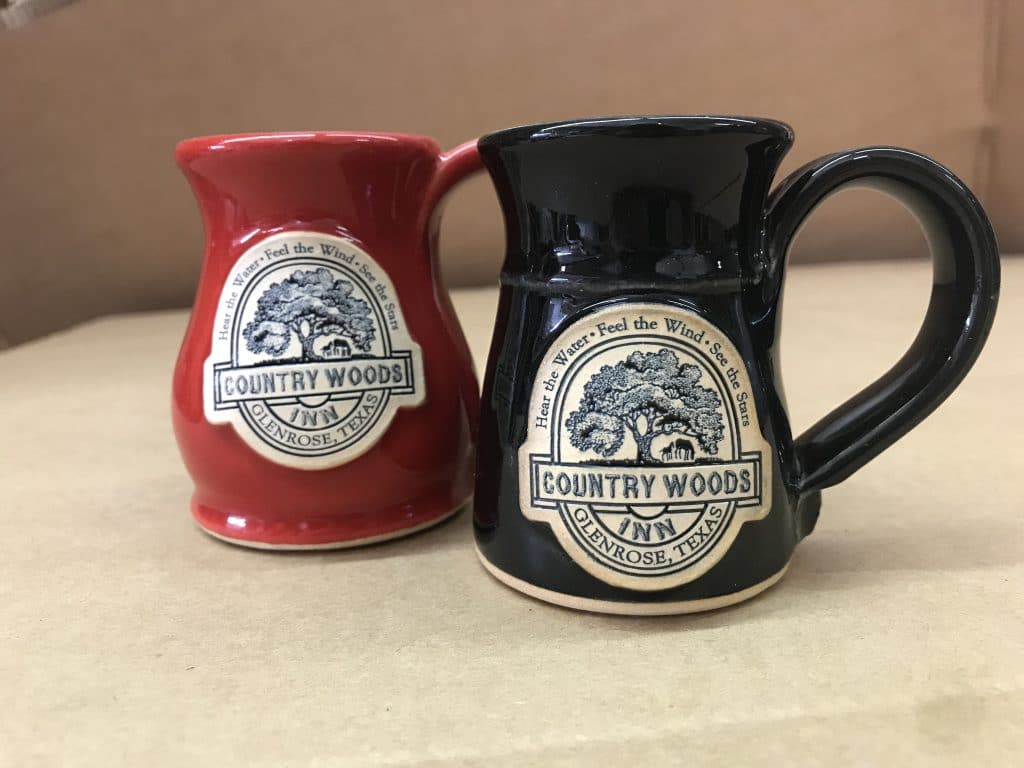 Grey Fox Pottery designs and sells customizable, handmade coffee mugs, beer steins and special event mugs that are affordable enough for businesses of any size. Thanks to our selection of pottery styles and massive variety of glaze colors, we make it easy for you to create a stylish and attractive line of stoneware that perfectly complements your brand's unique aesthetic and personality. Unlike the chintzy porcelain mugs most of your competitors are using, all of our mugs and steins are made from durable stoneware, making them more resistant to chipping and cracking. Not only does this feature show customers that you're willing to go the extra step to provide them with quality merchandise, but it also ensures that they'll continue to enjoy their new gift for years to come, putting your logo and artwork in front of their friends, family and acquaintances in the process.
Each of our stoneware pieces is handmade by a seasoned American artist, meaning that no two Grey Fox mugs are exactly alike. By investing in a line of our quality mugs or beer steins, you can offer your patrons truly one-of-a-kind pieces that drive engagement and customer loyalty. Best of all, our 48-piece minimum order size is designed to give you maximum flexibility and value. Whether you just need a few dozen stoneware mugs for your gift shop or several hundred for a big company event, Grey Fox Pottery has you covered with an ordering process that's fast, seamless and convenient.
Order Handmade Mugs & Steins From Grey Fox Pottery
Interested in ordering some branded stoneware pieces to encourage brand loyalty among your patrons? Then be sure to call or message us today! You can also reach out to us if you have additional questions about our business or handmade mugs and steins. We're here to help with anything you need.