A wedding favor is a keepsake that is meant to represent one of the most special days of your lives.
These souvenirs are a sign of your appreciation, or a thank you to all of the guests that made this special day possible. For this reason, couples should look beyond easy throwaway wholesale gifts and toward the kind of personalized wedding favors that serve as a lasting reminder of this incredible experience you and your guests shared together.
For the wedding couple looking to treat their bridesmaids, groomsmen, parents, grandparents, or the full wedding party here are 7 unique personalized wedding favors guests actually want include:
Custom Soup Mugs
While the most popular wedding months in previous years used to be in the late spring and early summer, there's been a distinct shift in the past handful of years.
Nowadays, it's all about incorporating the scents, sights, and atmosphere of fall. For the last several years, the single most popular wedding month in the United States is October, with September as its runner-up.
October is prime-time cozy season, and what better way to incorporate the warm fall vibe into your wedding than with your handmade favors?
Custom soup mugs hold a sizable 18oz of soup, chowder, or stew, and they're made from hand thrown earthenware for optimal durability.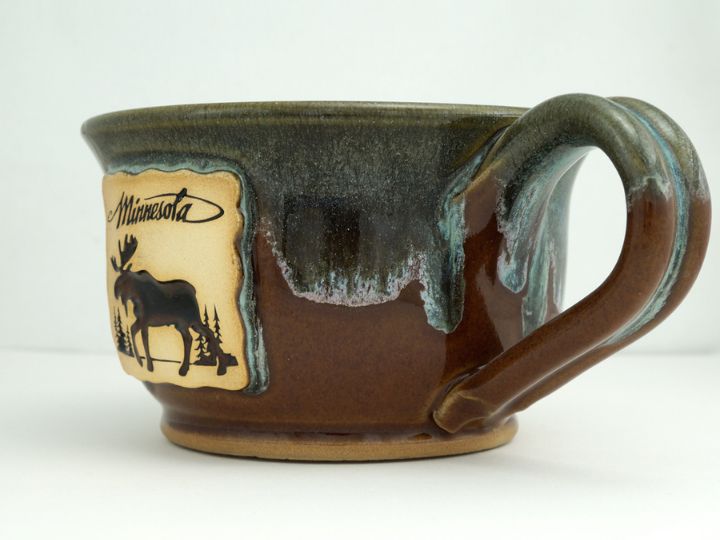 Cozy Socks
Either on their own, or to go along with another cozy favor like soup mugs, a warm pair of socks is a much-appreciated wedding favor during the fall or winter seasons. Natural fibers like cotton, merino, alpaca, or bamboo create soft and durable socks guests will admire for their creativity and practical nature.
To tie into your wedding theme, natural fiber socks come in a wide range of colors to connect to your own wedding aesthetic. Cozy socks are a useful standalone favor or a welcome gift alongside additional personalized wedding favors.
Custom Beer Steins
Weddings are a time for celebration, and what better way to encourage that attitude than with a sturdy, stoneware, custom beer stein?
These stoneware steins come in a wide variety of different styles and colors, so there's always a stein to match the kind of style you're communicating with your wedding themes. For a rustic wedding, a Potbelly Beer Stein has a certain classic style. For the contemporary wedding, a Hofbrau stein will fit right in.
Inscribed customization thanks your guests, bridal party, groomsmen, or parents while cementing your special day on a gift that will be treasured for years to come.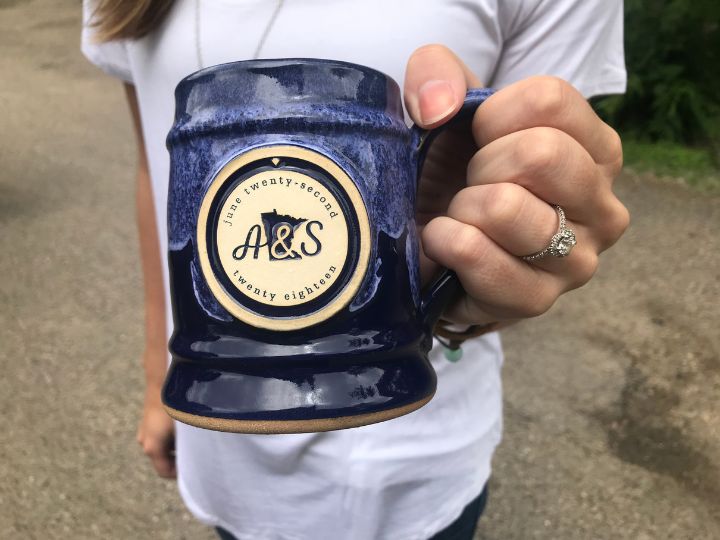 Succulents
From the beautiful and ornamental like Echeveria, to the useful and practical like Aloe Vera, there's a reason why succulents have become such popular wedding favor options in recent years. There are tons of different succulents to choose from, each with their own distinct styles, and they serve as stand-alone favors or additional gifts planted inside of a stoneware mug or cup.
Cozy Kits
Taking off the dress shoes, getting into pajamas, and tucking in after having a fantastic time at a spectacular wedding is an important part of the night for your guests. Cozy kits that include a stoneware mug, a loose tea blend, hot chocolate, and a sleep mask make sure your guests will be in for a great night's rest once the evening is through.
Cozy kits are personalized wedding favors customizable with inscribed stoneware mugs, and they can be filled with anything the couple deems a "must-have" for winding down and getting cozy.
Custom Coffee Mugs
If you spend the evening partying it up at a great wedding, you're probably going to be feeling a little groggy the following morning.
Custom coffee mugs give guests a way to kick back, relax, and wake up gently as they remember all of the fun they had the night before. Custom stoneware coffee mugs come in a variety of styles and colors, so there's always one to perfectly coincide with the theme of your wedding. For the classic and cute, there is the Bistro mug, while on the other end of the spectrum you have the modern Mod Mug, there's something to fit almost any style.
On each coffee mug, your customized clay medallion reminds each guest of the magnificent time they had at your wedding every time they take a sip.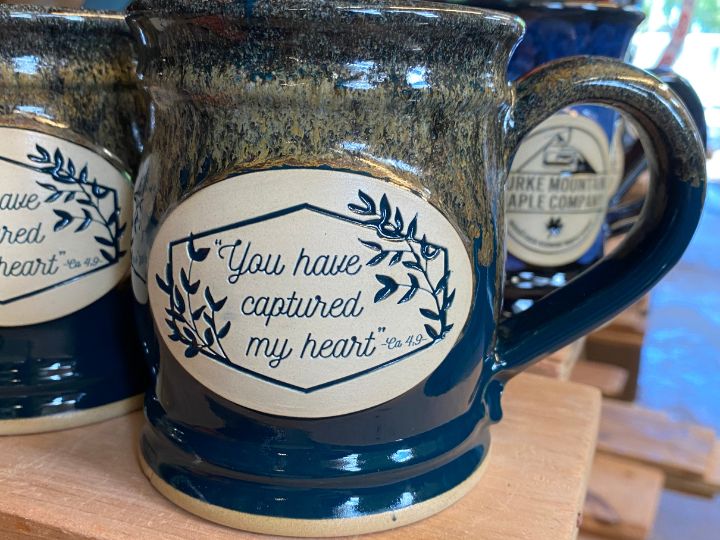 Stemless Wine Glasses
Stemless wine glasses are elegant gifts that can be given customized or standard and alone or filled. Without a stem, they're easy to transport and their versatile design can be incorporated seamlessly into any wedding style. While perhaps not as durable as stoneware mugs or steins, they're a useful favor that can be enjoyed for many years after the wedding is over.
Inscription Ideas For Personalized Wedding Favors
If opting for custom stoneware or another personalized wedding favor option, how you personalize your favors will matter. You can stick with the classic names and dates, or you can get a bit more personal with your inscription design. Some ideas for a unique customization include:
Names and date – Have your names and the date of your wedding is the classic inscription. It's a classic way to personalize any favor.
Thematic artwork – Your inscription ideas aren't limited to words. If your wedding has some sort of theme, a bit of artwork representing that theme is a unique way to customize. For a beach wedding, for instance, you may choose anchor or shell artwork to represent the event.
Poem or song lyrics – If you and your spouse have a song, a line from a film, or a poem that resonates with you, that could be the perfect inscription idea to make your favors something you hold close to your hearts.
Scripture – If your faith is something that you hold dear in your relationship, a bit of scripture that represents this new journey is a meaningful way to customize your wedding favors for you and your guests.
Now that you know what wedding favors your guests want, are you ready to order? Customized stoneware provides numerous options for personalized wedding favors. You can view different mug styles and glaze colors to create the personalized wedding favors you've always dreamed of. Contact us to get a quote.