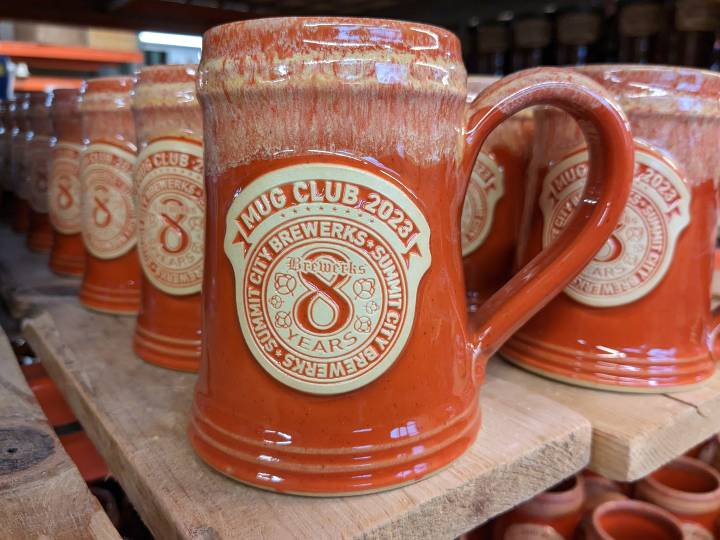 Have you ever considered starting a mug club or loyalty program for your brewery, taproom, or brewpub?
Patrons love getting exclusive deals and being rewarded for being frequent, loyal customers. By implementing a mug club, you can create a sense of community among your customers and foster long-term relationships.
One of the biggest benefits of mug clubs is that they provide an avenue for increased customer engagement and retention. Members can enjoy VIP perks such as discounted and promotional drinks, early access to new brews, and invitations to members only events. Mug club mugs not only incentivize repeat visits but also generate word-of-mouth advertising as satisfied members share their experiences with others.
Here are some super simple ways to start your mug club right away!
Make It Easy
Customers don't want to have to provide a lot of personal details or jump through hoops when signing up for your loyalty club.
Keep it simple by asking for their first and last name and email address. It is best if you use an affordable, easy-to-use email subscription service like MailChimp to automate enrollment and for opting into your newsletter.
You can also streamline the process further by leveraging the convenience of QR codes. Customers can simply scan the QR code displayed at your brewpub with their smartphones and instantly access a signup form, making the enrollment process quick and hassle-free.
Design the Rewards
Reward your mug club members all year long, no matter how often they come in.
By providing a continuing discount on their beer purchases with just a simple identification of their name, phone, email, or custom mug number, your customer will appreciate a simple reward that keeps them coming back for the best craft beers in town!
Additionally, these rewards programs foster a sense of exclusivity, making your mug club members feel valued and recognized. It creates a strong bond between your brewpub and its patrons, establishing a loyal customer base that becomes your strongest marketing asset.
By prioritizing their satisfaction and offering ongoing benefits, you ensure their continued support and enthusiasm for your establishment.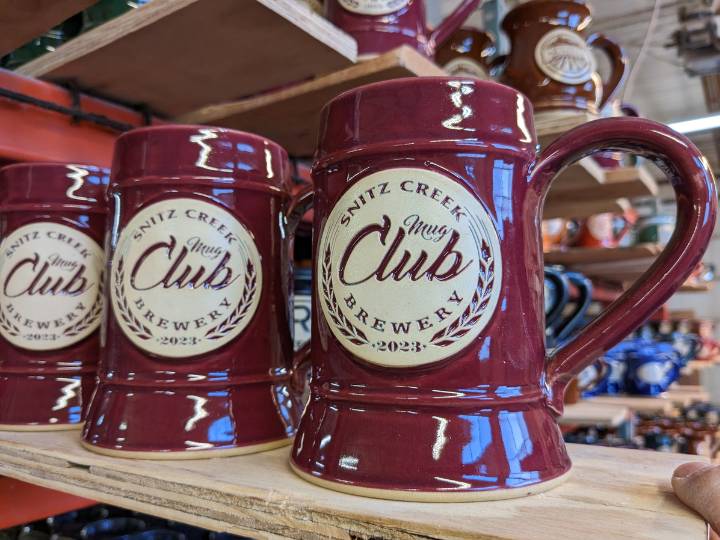 Sweeten the Deal
Once you have their email they gave when they enrolled you can use it to promote retail products like apparel, coasters, or koozies and promotions like new menu items or drinks. Additionally, you can send them exclusive updates on upcoming events, brewery tours, and beer tasting sessions.
You can also offer monthly discounts on special seasonal drinks, enticing them with unique flavors and limited editions. To make their birthdays even more memorable, provide a one-time discount they can use to get a free beer on their special day. By leveraging their membership, you can create a sense of loyalty and connection while expanding your brewpub's reach.
Give Them a Really Cool Custom Mug Club Mug
Create a custom beer mug that is exclusive to your club. This personalized touch adds a sense of uniqueness and belonging for your club members. Most brewpubs create a display to showcase the mug club mugs, enhancing the atmosphere and providing visual recognition for the members.
Utilizing numbers to identify each member's mug, you can easily implement Grey Fox Pottery mug club mugs with a clay bottom that can be numbered using a permanent marker.
Not only do these mugs serve a functional purpose, but they also boast a visually appealing design that looks incredibly cool when displayed. This display can act as an effective marketing tool, catching the attention of other customers and generating curiosity about the mug club.
Fill The Mug
Don't forget the most important part! Fill the mug club mug with seasonal, exclusive, or fan-favorite brews.
Filling the mug creates a sense of exclusivity and excitement, making it an attractive proposition for beer enthusiasts. Craft a selection of unique and exceptional brews that are not readily available to the general public. These can include early seasonal releases, limited editions, or even special collaborations with other breweries or eateries (donut beer anyone?).
By providing this incentive, you tap into the desire for beer enthusiasts to explore and taste one-of-a-kind flavors. This offering not only attracts new members but also creates a buzz around your mug club, positioning it as a must-join experience for any beer lover seeking something extraordinary.
Promote Your Mug Club
Now that you've decided to launch a brewpub mug club with great benefits, including a custom stoneware mug, it's time to spread the word to your customers. This can be done very inexpensively by using your internal staff, a mug display at the bar, and social media outlets like Facebook and Instagram, where you can showcase your custom mugs in photos and in email marketing if you already have a list of customer email addresses.
For little to no cost, you'll be able to start building repeat customers that enjoy being rewarded for coming to your brewpub and will likely brag to their friends about you. There is nothing that beats referrals for new customers.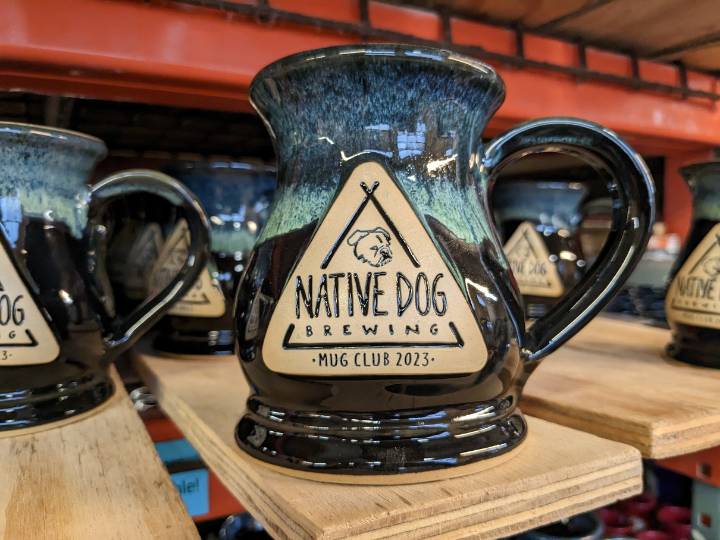 Mug clubs offer a range of benefits for both customers and businesses alike. These exclusive membership programs foster a sense of community, customer loyalty, and personalized experience for patrons while providing your brewery with increased customer retention and revenue. Our ceramic artists at Grey Fox Pottery can help design a diverse array of styles for your mug club, tailoring each mug to reflect your brewery's unique identity and branding.
From classic and elegant to modern and quirky designs, Grey Fox Pottery ensures high-quality craftsmanship to create stunning mug club mugs. To get started, contact us to discuss your ideas and see our wide variety of high-quality, handcrafted mugs. We'll work with you to establish membership terms, ultimately creating a memorable and engaging mug club. View our beer steins page to see the styles we offer.
Check out some of the brewpubs and tasting rooms we've worked with. Have a coffee shop? You should start a mug club too. Read our how-to here.