We love a good cup of coffee, whether it comes hot or chilled, flavored or black. But when we looked beyond the brew, we found a ton of fascinating facts about our favorite beverage that we simply had to share—so we're serving up a steaming cup of stats today! Prepare to have your mind blown by these heavily-caffeinated numbers and coffee drinking trends. Maybe you'll even find some fun trivia to share with your customers the next time you hand them a warm mug.
Less Than 10 Percent Order Through Apps
It seems like every convenient restaurant and major coffee chain is releasing a mobile app and rolling out a reward program. From the outside, these programs are a great way to increase customer loyalty and build your brand. But apps might not be quite what you imagine. New websites and the attached apps themselves can be buggy, terms of service can be unclear, and ordering ahead is sometimes more trouble than it's worth. In 2018, only 9 percent of Americans who drank coffee in a given week ordered it through an app.
That's fine by us—we're all for that friendly interaction at our favorite coffee spot. But who knows what this year will bring? With technology constantly evolving and marketers coming up with innovative loyalty programs, it wouldn't surprise us if the popularity of ordering through an app begins to soar.
Younger People Are Making Cold Brew Popular
It feels like everyone is drinking cold brew lately, particularly during the warmer months. What's not to love? The brew is less acidic than traditional coffee, creating a smoother, less bitter flavor. And although this style of coffee is relatively new to the wider commercial market, 80 percent of Americans are aware of it! We have the under-40 demographic to thank for driving this trend, and we're all too happy to hop on board with them.
You Should Drink Fewer Than Six Cups of Coffee Per Day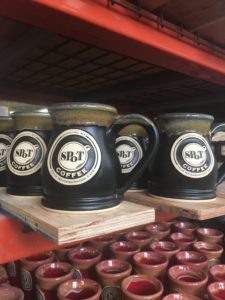 Some people rely on their morning cup of coffee to wake them up. Then there's the midmorning top-off and then a mug to combat the afternoon slump. But how much is too much? At what point does that burst of energy turn to jitteriness? And can coffee actually negatively impact health?
We finally have a clear answer. An Australian study found that six cups is the upper limit when it comes to the beverage. Fewer than six and you're golden; more than six and you risk high blood pressure, which increases the risk of cardiovascular disease.  
There Are Over 100 Types of Coffee
How many types of coffee can you name? One? Five? Whatever your number, you probably won't be able to hit all 124 coffee species that grow in the wild, because only two species are used for commercial production! The most common types of coffee are Coffea Arabica and Coffea Canephora (Robusta).  
Unfortunately, about 60 percent of those wild coffee species are threatened with extinction due to deforestation, fungal pathogens, and other factors. Wild Coffea Arabica was even recently classified as endangered. Researchers and conservation specialists are working on protecting these species in order to preserve biodiversity while protecting commercially grown species.
The Majority of Americans Drink Coffee Daily
How many people drink coffee? The answer might surprise you—or not, depending on how many regulars you see in your coffee shop each morning! But here it is: a recent survey found that 64 percent of Americans drink at least one cup of coffee each day. Sounds like good news for coffee shops to us.
But where do people get all of this joe? The gas station? A widespread chain? And just how many people brew coffee at home? Americans clearly have their coffee makers ready to go, because 79 percent of survey participants said they had brewed a cup at home the previous day!
Find the Perfect Coffee Mug for Your Brew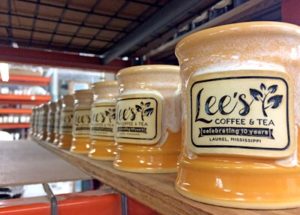 The coffee is important, but so is the cup it comes in. Don't settle for cardboard—or worse, styrofoam! At Grey Fox, we create customized stoneware mugs and steins that add atmosphere, class, and color to your business, and we do it all from our studio right here in Minneapolis. Our coffee mugs are perfect for local shops to serve drinks in, hand out as part of a mug club, and sell as branded merchandise. And with a minimum order size of 48, even small mom-and-pop shops can add our handcrafted pieces to their inventory. Reach out today for a quote, sample options, or more information on how we can create a mug that shows off your brand!