Fundraisers, grand openings, non-profit charity events – whatever the situation, you've got a reason to provide event-goers with merchandise and memorabilia. If you're involved with a non-profit, this is an opportunity to spread awareness about your organization and the needs of those whom it affects. If you're a small business, this is an opportunity to spread the word about your brand.
At Grey Fox Pottery, we provide customized mugs and steins for event planners looking to add unique and memorable memorabilia to their guests' experience. Not only has our custom stoneware made it to small business shelves across America, but it's also landed in the hands of fundraising attendees as a token of their giving nature. We've put together this lengthy list of unique gifts to help you get some ideas for the ways you can make your event more memorable.
The Practical Gifts
Practical gifts are great in that they serve as items of use to the event guest. And if guests can get regular use out of them, that's even more exposure to your brand or fundraising awareness.
Quilts
Quilts can serve as a grand prize or raffle gift. Nothing hits the heart quite like a homemade quilt on a lazy day.
Bottle Openers & Corkscrews
Give them something they can use to crack open beers or wine bottles and you've got yourself a thankful guest.
Gifts They Can Wear
Okay, this gift type isn't quite as unique as others. But it works, and it works well. It's not uncommon for our first exposure to a business or fundraiser to be at the sight of a branded t-shirt. Marathons, for example – people wear marathon merch like a badge of honor.
Sweatshirts
With or without the hood – or both! A sweatshirt with the location and date or branded logo will last a long time after the event and give them something cozy to wear on cold days.
T-Shirts
People take pride in the events they attend, especially if it's for an important cause or a grand opening. T-shirts are a staple of this approach and great gifts for fundraisers.
Hats
Baseball cap or stocking cap – however you do it, a hat is a classic go-to option that guests will appreciate.
Lotions, Oils, & Spices
You'd be surprised at how easy it is to find quality lotion, oil, and spice distributors who provide customizable logo options for events just like yours.
Gifts That Serve as Accessories & Decorations
This is the fun stuff. If you can work your event gift into seasonal or complementary aspects of a guest's life, you've given yourself a niche place in their memory.
Holiday Ornaments
Depending on the occasion, a holiday ornament can bring a certain sentiment to your event that other gifts simply cannot do.
Coasters
Want a good way to advertise from your guest's coffee table? Help them protect the surface!
Can Koozies
There are people in this world that collect can koozies like it's their job. Give your event goers an attractive koozie and they'll remember you every time they take a sip from their cold cans.
Gifts They Can Use for a Lifetime
If you really want to impress your guests, offer them something that's both practical and long-lasting.
High-Quality Pens
Refillable, American-made pens can be used for decades. Complete with a commemorative stamp and quality packaging, pens make a great event gift for commercial events and meetings with partners.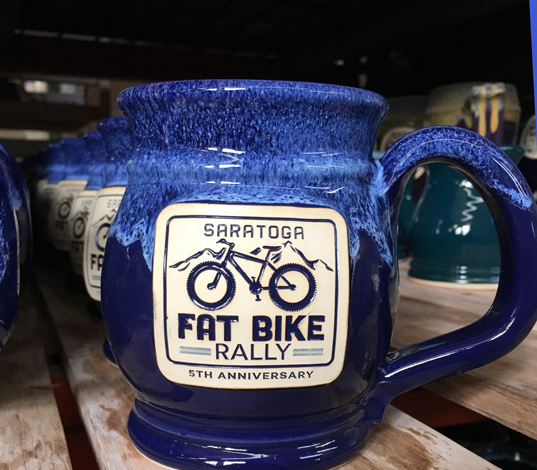 Stoneware Mugs & Steins
We saved the best for last. Truly. Handcrafted stoneware brings a quality unlike any other material. When you provide your guests with a mug or stein customized with a unique event medallion, you provide them with something they can use for many years to come.
Call Grey Fox Pottery & Give Them an Event Gift They Will Cherish
At Grey Fox Pottery, our talented artists handcraft each custom mug or stein. Whether you're looking for stoneware with your unique logo on it or a commemorative stamp to represent an important one-time event, our crew has the skills necessary to provide your event with quality merchandise.Looking to learn more? Give us a call or connect with us online today. We have a small minimum order requirement and we work with event planners nationwide.