When you run a small business, you put your heart and soul (and a lot of your time) into it. You take the leap because you've got something you believe in, and you're willing to put in a lot of work. You wear many hats throughout the startup and maybe throughout the day, but you need to know where to focus your energy to make the most significant impact.
What should you prioritize when you own a small business? Keep reading for some ideas on where to start.
Take Advantage of Your Position
The new kid on the block is only new for so long, so make sure to capitalize on your newness while it lasts. If you're running a physical storefront, be sure to generate word of mouth around your opening in a variety of ways: physical signage, social media posts, and placement on any lists you can garner, including press releases in local newspapers and magazines and inviting local influencers for a sneak peak
Get people in your door and be sure to offer a good selection of branded merchandise like quality caps, hats, and custom mugs for a coffee shop – things that make sense so people can walk out the door and spread the word right away.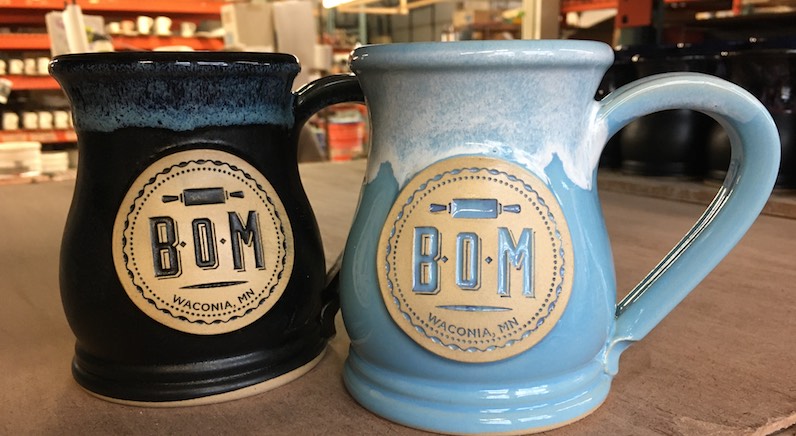 Find Your Strength As an Entrepreneur
Be the best at what you do. Brew the beer or coffee, or bake the pastries. Remember why you decided to open a business in the first place. Focus on what will make you unique; what sets you apart from the competition. It can be intimidating as the little guy to watch bigger competitors do more, expand, and offer more products and services than you do. Remember your strength lies in specialization.
Build Your Team and Manage Your Time
As you start out, you might feel like you have to do everything, but you'll need to learn to trust others to do a good job as you get going. The key to trusting other people with your brand is to work with good people who see things the way you do. Building the team that will launch your business, take it to the next level, and even run it day in and day out with you is essential. Don't be afraid to look for the right people.
You'll need to recognize which tasks need to be delegated as well. Creating your physical branding and logo is likely a job best left to a professional – someone you feel comfortable collaborating with.
Focus on Your Goals
No matter what kind of business you're running, never forget to prioritize the goal of developing an amazing customer experience. Always focus on this and make your decisions to that end. What kind of environment do you want your brewpub to be? What type of custom merchandise do you want to sell? Invite customers to feel like they're part of your community when they take part in your business.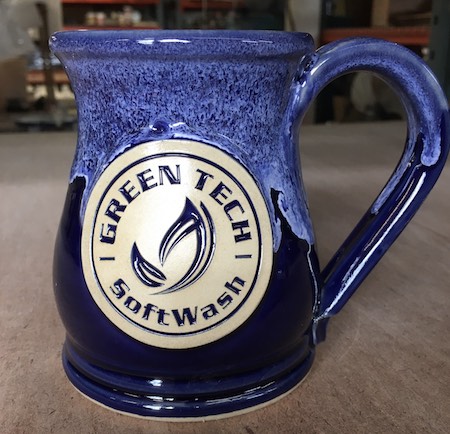 Keep Your Brand in Mind
You've spent time, effort, and capital building your small business brand. Your brand is your logo and assets; it's the mood and tone of your interactions and your content on social media or in customer communications; it is your custom merchandise and your physical environment.
Whenever you're making a decision, run it through the filter of your brand story to make sure it lines up with your values and the brand you've worked so hard to build. You know who you are; don't try to be everyone else.
Stay in Touch With Customers
It's vital to maintain constant communication with your customers. Always respond to comments and reviews – good or bad. Work to make something right and make changes when changes are necessary.
Forget Your Competition
Obviously, you can't afford to operate entirely without a thought to your competition. Still, you should always focus on being the best at what you do instead of constantly reacting to what your competitors are doing. Build on what's working for them and align your vision with a campaign that makes your brand stand out among the crowd. Partner with other local businesses that complement your brand to strengthen your exposure to your community.
Spread the Word
When you include branded merchandise for sale or as a part of special events at your small business, it's worth considering whether the merchandise will help or hurt your brand. Quality merchandise will reflect well on your company. Put your brand on merchandise that makes sense for your customers, don't waste your money placing your logo where it doesn't belong. Your merch is a multifaceted marketing tool that should blend beauty with functionality.
Contact Grey Fox Pottery to see how our artisans use a scrimshaw technique to put your logo on custom stoneware mugs or steins in a wide variety of sizes and shapes. Choose the color or combination of colors that reflect your brand, and we'll take it from there.
Visit our customer gallery to see how other Grey Fox Pottery customers have made our custom stoneware mugs a part of their small business branding and custom merchandise assortments. Contact us today to learn more.