As a small business owner, you put a lot of your time and passion into your coffee shop. It can be intimidating to compete with the big chains. The good news is that there is room for both big chains and small shops in the market. Focus on the strengths of your small business to draw in and retain customers. It can be challenging to recognize what sets your business apart from the big guys in all the right ways. Read on to learn what to focus on to be competitive.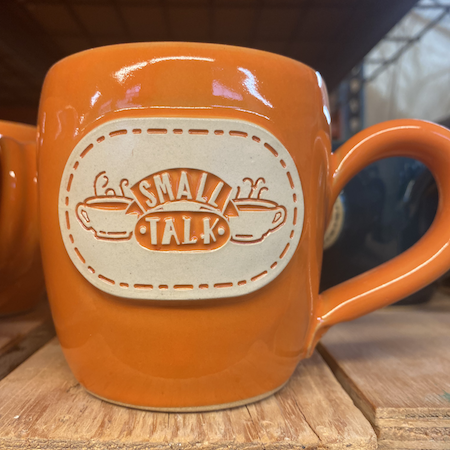 1. Focus on Product
If your coffee isn't good, time to adjust the roaster or find a new distributor. But you know that much, your love of coffee is probably the reason you opened your coffee shop to begin with! It's not a bad idea to have regular taste tests with employees and customers and keep everyone's taste buds interested.
Be sure to keep up changing trends as well. While you don't need to jump on every bandwagon by any means, it's a good idea to offer the most up-to-date selection of non-dairy milk, for example, to better improve your final product
2. How to Set Yourself Apart
Your coffee shop is not a huge corporate entity. You're going to have to compete with a different approach. Luckily for you, your small size can be an asset.
Set Your Service Apart With Genuine Friendliness
Your coffee shop should feel like a place where customers feel familiar, like welcome guests. Use your size as an advantage to make sure customers get personal attention if that's what they want. Try to remember names and make sure your staff is friendly and approachable.
Set Your Merchandise Apart With Customization
Consider tying your product into the local community. Partner with a bakery to sell their croissants instead of outsourcing that aspect to a nameless delivery service. Name a specialty beverage or two after neighborhood landmarks or events. Tie your branded merchandise into the community in the same way. Refresh your selection periodically to include handmade coffee mugs that call out to local events.
3. Engage With Customers
Go beyond in-person engagement with your core customers. It's essential to chat and make sure your customer feels seen at the counter, but your goal should be to keep that relationship and connection going. Interact with your customers on social media. Encourage user-generated content by posting content that encourages customers to show their love.
4. Make Your Coffee Shop Part of the Community
Make sure you embrace opportunities to weave your small business into the fabric of your local community. If your town or neighborhood has a summer festival, see how you can be a part of it. Pitch into charitable organizations by contributing products, merchandise, or services.
Close the shop for an afternoon to gather your staff for a service project. Offer your space as a place for local organizations to meet and call all of this out on your social media platforms.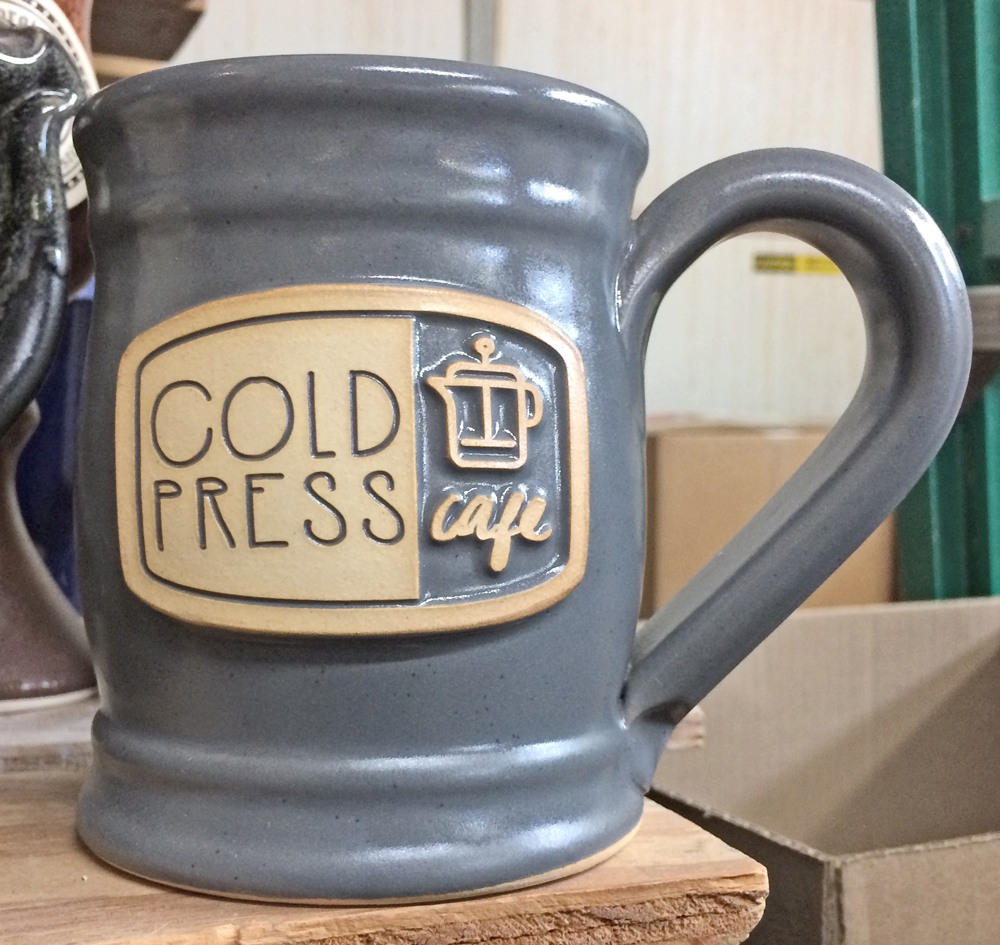 5. Start or Improve Your Loyalty Program
There's no way around it; user-friendly loyalty programs are here to stay, especially in the coffee shop world. Be honest about what you can manage if you give a program an honest shot. You might not have the overhead for the sleek app-based operations some big chains use, but you can still have an easy, accessible loyalty system – think punch cards.
The charm of a small business is that you don't need to compete on sleekness. Something as simple as a mug club can draw customers in and create loyalty. Create a one-of-a-kind mug available only to members, and be sure to provide discounts or points or access that makes members feel special.
6. Be Yourself
Perhaps the best thing you can do as the proprietor of a small business is to embrace what makes you unique. Be yourself. You set the tone for the atmosphere in your shop for the way your staff interacts with the public and for the message and personality of your brand on social media.
It makes sense to be consistent across all channels and interactions. Spend some time thinking about your brand story. Brainstorm and put together a mood board to isolate the overriding feeling you're trying to lean into.
Talk to a pro when you're designing your logo and branding unless you're a pro yourself. Your logo is your calling card across the board: social media, merchandise, and in the community.
7. Build Your Brand
Quality merchandise is an essential part of building your brand. When your staff is participating in service projects, your brand should be featured on t-shirts or hats.
Tie your loyalty program to an item of branded merchandise to reinforce your brand and get your brand physically into the hands (and onto the feeds) of your customers. Word of mouth (or word-of-social media) endorsements are invaluable.
A quality branded merchandise assortment should hold a prominent place in your business strategy. Work with local artists like Grey Fox Pottery to source unique, handmade coffee cups that will set your brand apart.
Talk to us today to learn more about how our artists can turn your logo into stoneware.